Oxford Street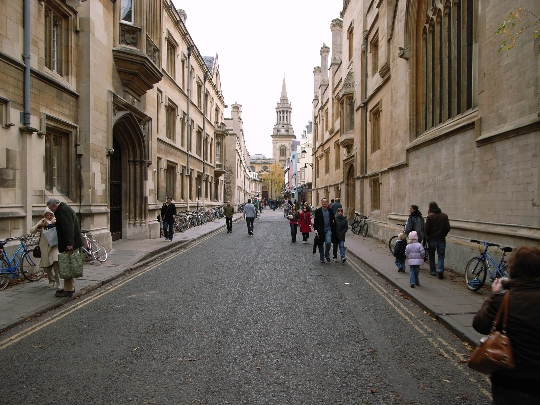 Oxford - is a special city in England thatattracted by its friendly and joyful atmosphere. Oxford Street are interesting to many tourists because of its unusual architecture, in addition to these there are many attractions.
Oxford Properties
Oxford has a complex layout,orient it is not as easy as we would like. Street names and house numbers there is not everywhere that carries certain difficulties even for experienced hikers. On the central streets are always a lot of pedestrians and cyclists. At the same time enjoy the atmosphere of Oxford succeed fully, because it is possible to immediately get involved in his life. Vanity compensate famous attractions and ancient architecture. Wanting to enjoy the tranquility, you should visit the beautiful and cozy gardens, parks.
Oxford was originally developed as aferrying point, the city has a favorable geographical position. Its name can be translated as "bullish ford." Long ago, people were lucky to find a ford, by which it was possible to transport livestock. Subsequently, the city began to appear bridges, streets. Oxford is located at the junction of two rivers - the Thames and Cherwell.
Where should I go to Oxford?
First of all you need to know a list of streets and attractions that deserve your attention.
The most important - is the area Karfeks withwhich begins a busy highway, known under the names of the High Street, St Eldeyts, Cornmarket Street. These lines are drawn in different directions: east, south, north. Karfeks area is busy and not very cozy place to meet modern. The main attraction is the tower of XIV century.
Opposite the Town Hall start at the Rue Saint-Eldeyts and Pembroke Street, that will delight visitors to the city of beautiful architecture, art galleries and museums.
Vintage Oxford colleges often go their ownwindows on the High Street and the streets adjacent to it. Almost every college can be visited on certain days and hours with a guided tour. Often, colleges are monuments with a unique layout, built in ancient times.
Now, chances are that you have successfully orient in Oxford significantly increased!
Photos of Oxford Street