Taxis in UK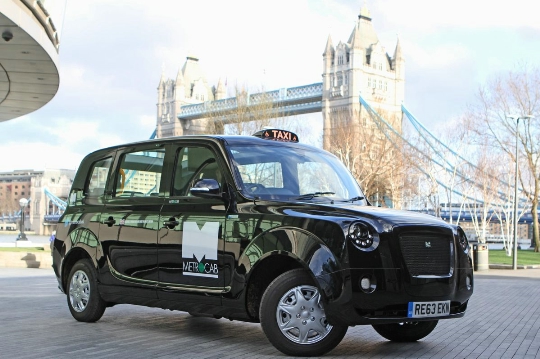 Taxis in the UK - is a special kindtransport, beloved by tourists, and locals too. In order to become a taxi driver in this country it is not enough just to have rights. It is necessary not just to have the English skills of driving a car. Also during the exam for the right to manage the taxi vehicle, you need to prove that you are good enough you know the streets of any city district. Occupation taxi driver - one of the most challenging in the UK.
Features English taxi
Like all taxi cab in the UK hasits features. All vehicles are required to be installed counters. Payment of the fare is made according to the tariffs set by the shipping company. But you should remember that you will need to pay a little more if the number of passengers in the taxi more than expected. In addition, you will need to pay for oversized luggage. For the fact that the luggage will be on the front seat of cars, too, will need to pay a little more than "passed over" by the meter. Night trip in a taxi will cost a bit more expensive, because the nightly rates higher than daytime.
Taxis in the UK are of two types: Black cabs and ordinary cars. Black cabs are considered more prestigious than ordinary cars. They can be caught on the street. More often black kebami are quality cars of famous brands. But ordinary vehicles taxi most of any brand and catch the street car is almost impossible. To order a normal taxi only need to call. But the cost of travel in a car is much cheaper than in a black cab.
Do not be surprised that the taxi in the UK -high. This feature is due to the fact that the gentlemen who wear tall hats can sit in a taxi without removing the headgear. Carriers are very concerned about their potential customers, they create all conditions for comfortable travel around the city and beyond.
Prices for travel.
Taxis in the UK - an expensive pleasure. Five minutes driving in a car you will need to pay about 7-8 pounds. To get from the airport to anywhere in the city - about 65 pounds.
Order a taxi service, please call: +44 7835 056 746; +7 499 649 55 97.
Major trucking companies providing taxi services, rarely agree to do or offer discounts for regular customers bonuses. In the UK it is not welcome.
Photos taxis in the UK