A trip to the UK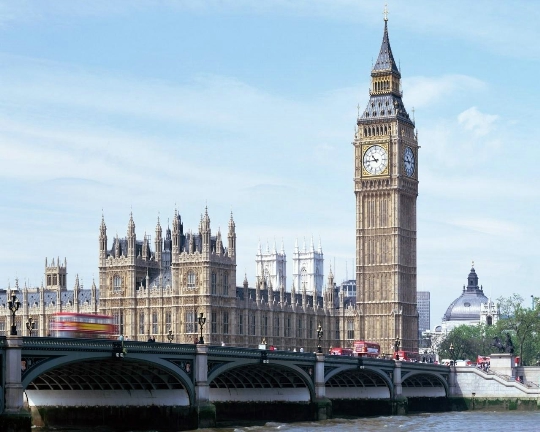 Red double-decker buses, the mysteriousStonehenge, the Greenwich meridian line - it's a country of fog and rain. A trip to the UK - a great opportunity to get acquainted with the amazing things and pull up your conversational English.
Vehicles London
Tickets for transport in the capital can be purchased at automated ticket offices at Metro stations or on street stops. You can buy tickets directly from the driver.
On routes machines work around fourmorning until late (1:00 am) the night. "Rush Hour" accounted for 7: 30-9: 30 and 16: 30-18: 30. At this time it is better not to go, because transport is crowded. In London night buses ply. Identify them on the console can be N in the room. All night routes meet at Trafalgar Square. On Sunday transport starts at 7:00 am and ends at 12:00 midnight.
But the most convenient way to travel around London - the underground. For convenience, you can buy travel cards, which are also valid and travel in land transport means.
Taxi
Here you are offered two types of taxis:
Black cabs. Very comfortable, but expensive. The calculation of the cost of travel is strictly by the meter. For the landing will have to pay 1.8 pounds plus per kilometer - 72 pence. There tipping - 10% of the price. The fact that the machine is free, according to yellow light.
A cheaper option - «minicab». Orders for taxi accepted only by phone. Payment for trip by agreement.
Tram
If the double-decker buses are known worldwide, is about the same trams, few have heard. But now they are once again restored and cruising in the southern part of the city, serving the area of ​​Croydon.
Public transport
the country's main bus carrier - company National Express. An extensive network of trails connects all the major cities of the country.
If you want some local exotic, thencertainly take a trip on one of the postal bus. They belong to Royal Mail and in remote areas except the letters are sometimes also carry passengers.
railroads
Domestic travel is quite interesting andtrain. Through the valley of the River Teifi runs Teifi Valley Railway. Wales maintains Ffestiniog Railway. But the most exciting will be a trip down the mountain Snowdon Mountain Railway.
Water transport
Continent and UK cities linkednumerous ferries and cruising ships. The ferry will cost 60-166 pounds, if the machine is transported. For the adult ticket price will be within 29-25 pounds. Students, children and pensioners laid discounts. In this case the cost of travel depends on the time of year, total distance, time of day and type of smuggled vehicles.
Shipping is also the Thames.
Photo