What to do in England?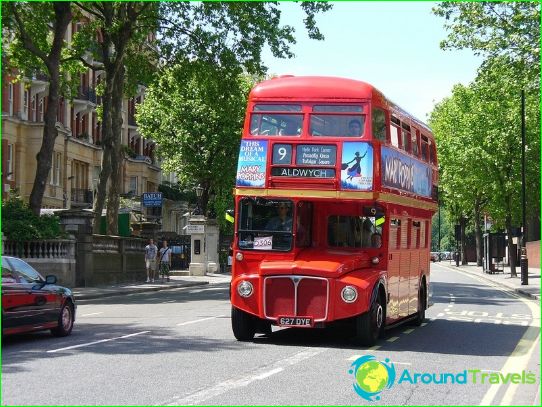 England - the country, famous landmarks, famous all over the world, scenic coastline, green hills and numerous universities.
What to do in England?
Inspect the main sights (Stonehenge, Shakespeare's Birthplace, Winchester Cathedral in Hampshire, the suburbs of London);
Excellent evening in the theaters, nightclubs, concerts, restaurants, pubs, to the opera, ballet;
Take the boat, a punt and go for a walk along the River Cam to admire the views from the river to Cambridge;
Visit any English cafe / pub and visit the famous ceremony of afternoon tea Five o'clock;
Check in at the prime meridian (the time reference point on the planet) at the Greenwich Royal Observatory.
Things to do in England?
Get introduced to England by sending in a bus tour (commuter routes are all important England points).
Those who are going to England for shopping, be able tootovaritsya new things in any city (London, Chester), everywhere there are all kinds of shops, large supermarkets, shopping arcades. In England you can buy souvenirs, and brand and vintage items at reasonable prices (several times cheaper than in Russia).
On the shopping is better to go in June and after Christmas (seasonal sales). A well-known brands and premium items to buy at the best discount center Bicester Village, located near Oxford.
The large British cities offer their guests a variety of entertainment. Active tourists can enjoy horse riding, golf, tennis, football, canoeing.
Leisure
In England lovers hikes - herethere untouched countryside, the beautiful hills and wasteland. So, you can go to Northumberland National Park or the Lake District, where the mountain Skofell.
Fans of cycling can hirebike and hit the road on one of the laid in England cycle routes. Cycling is better to plan for the East of England (this contributes to its flat landscape and picturesque villages).
Lovers of unusual can see artifacts, stalactites and stalagmites in the cave tour Kents Cavern in Devon. Here you can organize a birthday party, anniversary or even a wedding!
You can go on a trip If you wish toboat on an underground river that flows in the cave in Derbyshire Peak Covern. Everyone who went on this trip, swims on the man-made tunnels, and at the end of the path will fall into a huge underground lake.
Vacation in England - is unforgettably spent time and getting a lot of vivid impressions.
Photos where you can go to England