Donetsk Airport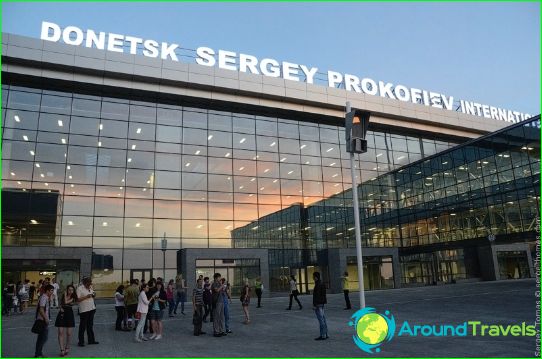 The international airport in Donetsk, namedhonor of Sergei Prokofiev, the largest airport in eastern Ukraine, service Donetsk, Kharkiv, Lugansk and Zaporozhye. In connection with the preparation for Euro 2012 in Donetsk airport it was renovated, built a new terminal and runways, so fitted as to be able to receive all types of aircraft in any weather and at any visibility. The city airport can be reached not only by taxi or private car, but also by public transport. Donetsk air port connected to the city bus route number 73a, 83 and 10, the trolleybus line number 10 and bus number 5, 10, 25, 83a.
Donetsk airport operates on the principle of "peacefulTerminal. " All the necessary information to passengers is located on the electronic board, with the exception of ads on airline security, which are declared by the speakers.
Visitors can independently check in using the online registration service, as well as self-registration kiosks, in addition, a traditional reception.
"Air gates" of the city has a clock guarded parking lot, which is located on the territory of the terminal. Hour parking costs 5 hryvnia, and pay per day parking is 25 hryvnia.
On the ground floor of the new terminal at the airportDonetsk is storage room, working on the clock system. Nearby are and currency exchange offices, as well as several ATMs and bank branches. All in the same terminal are first aid, pharmacy and post office, as well as a number of shops and cafes, so that visitors can have a good time while waiting for the boarding.
Customers who prefer more comfort andpersonalized service, the airport in Donetsk offers VIP-Terminal, located separately from the main. It is fully self-contained: separate reception, customs controls, as well as special waiting room and meeting room.
Photos Donetsk Airport