Kharkov Airport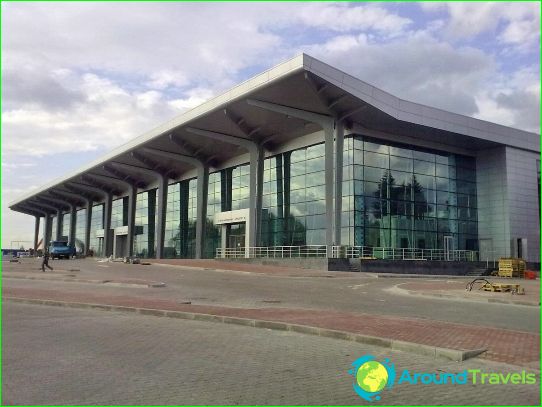 Kharkov Airport is located in the city,Romashkina on the street 1. He has an international status and is one of the most important airports in Ukraine. To get to the airport by bus number 115 and 119, 255 taxis and 152, as well as trolleybus route number 5.
For those who come by car
Kharkov Airport provides parking serviceswith the automated system Congestion Charge. Parking lot has 503 parking spaces. The first 15 minutes of waiting - for free, the cost for the first five hours - 15 hryvnia per hour, and later - 80 hryvnia per day.
VIP-services
For passengers who are used to gettingincreased comfort and special maintenance works VIP-terminal - a separate building, is an exclusive historical terminal building in the style of Stalinist architecture of the XX century. Limited access to the terminal, private parking, comfortable lounges, conference room will make vacation or business trip as comfortable from the first minute stay at the airport. In addition, the friendly staff will help with check-in at a separate desk and passport control queue. Special car will deliver or meet at the ramp and terminal staff will help with the search by the arrival of baggage. In the main terminal airport round the clock and waiting room Superior, offers a cozy leather chairs, snacks buffet, Wi-Fi internet and more.
Baggage
On the ground floor of the Kharkiv airportlocated storage, working around the clock. In addition, next to the reception is the item of luggage packaging where a bag or a suitcase packed in a special film that protects items from contamination or unexpected damage in transit.
Services and shops
Kharkov Airport offers passengersuse banking services banks, exchange offices, as well as the service, carrying a VAT refund. In addition, in the areas before and after the customs control of cafés and restaurants, ready to feed the guests at dinner, as well as offer a delicious tea or coffee to make the waiting time as pleasant and comfortable as possible.
Photos Kharkov Airport