How to fly from Kiev to Moscow?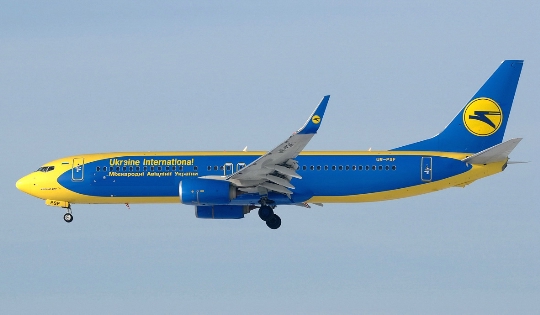 In Kiev you can stroll along the St. Andrewdescent to see the Mariinsky Palace, St. Sophia and the Holy Trinity Cathedral, try borsch with donuts, kruchenyky, cutlets and cake "Kiev", visit the museum of Bulgakov, the park "Kyiv in miniature", the theater musicals "Comme il faut", Chocolate House and house with chimeras, spend time at the indoor ice rink, "Caravan", rollerdrome "Pink Panther" entertainment center "Atmasfera 360" and "Blockbuster" night clubs "Stereo Plaza" and "Paradise Cabaret"? And now you have to fly back home?
How to fly from Kiev to Moscow (direct flight)?
The capital of Ukraine and Russia shared more than 750 km,are easily overcome by the plane a little more than 1 hour. For example, on aircraft owned "Utair", you fly so far to Moscow for 1.5 hours, and "Ukraine International Airlines" - in less than 1.5 hours.
When planning your expenses on air tickets from Kiev to Moscow, to prepare for the fact that you pay for them 7,400 rubles (in the summer there is a chance to find tickets for the price of 4800 rubles).
Flight Kiev-Moscow with transfers
Transplant on this route may be committedVienna, Tallinn, Amsterdam, Munich, Samara and other cities that will extend your return home at 4-17 hours. Your air travel will last 11 hours, if the flight is planned in Budapest with "Wizz Air", 4 hours - through St. Petersburg ( "Aeroflot"), 8:00 - in Chisinau ( "Air Moldova"), 4:00 - in Tallinn ( "Estonian Air "), 10 hours - through the Rostov-on-Don (" Ukraine International Airlines "), 5 hours - through Vienna with" Austrian Airlines ", 10 hours - through Prague and Warsaw with" LOT ".
How to choose an airline?
Boeing 737-500, Sukhoi Superjet 100-95, Airbus A321-100, Academy of Sciences of 148-100, Embraer RJ 145 and other aircraft owned by the following companies take passengers from Kiev to Moscow: "Ukraine International Airlines"; "KLM"; "Transaero"; "Utair".
Service flight Kiev-Moscow dealairport employees "Zhulyany" (the IEV), located 8 km from the city center (go here trolleybuses number 22 and 9, bus number 499, 213, 496, 302). Wait for departure back home will be able to visit the aviation museum, access to the Internet (there is free Wi-Fi), to pack luggage, wrapping it with a special film to satisfy your hunger in a cafe ( "Grand Coffee", "Fresh Bar"), the restaurant or pizzeria, and if necessary, resort to pharmacy services and ATMs. As for young travelers, for them is a children's area.
Things to do in flight?
During the flight should reflect which ofclose to bestow souvenirs purchased in Kiev, in the form of national cotton shirts from flax with traditional ornament - Embroidery Glechik (earthen pot), motanok dolls, painted bottles, carvings, wooden mugs for beer, talismans for the home.
Photo