The best resorts in Ukraine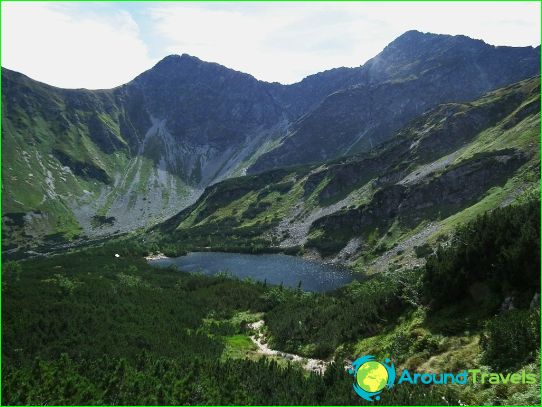 What can attract tourists in a beautiful homeUkraine? Quite a lot. The best resorts in Ukraine - it's salt lakes rich in therapeutic mud, clean forests and magnificent mountain scenery, springs with healing mineral water and the beautiful old town, wonderful beaches and sea waves.
Soim
The resort is located in Transcarpathia. Mineral springs and surrounded by pine forests made it a picturesque village a popular holiday destination in the 18th century. Later, comfortable resort town with its own thermal baths was built here.
Soim welcome guests throughout the year. The resort is known for its unique sources where water is unique in the entire post-Soviet space. As part of the water at the same time there is carbon dioxide and hydrogen sulfide, so it is perfectly helps with bowel diseases, nerve and musculoskeletal system.
City Soim can call only people with very imaginative. It is home to just a thousand people, so quiet and absolute rest simply guaranteed.
Vinogradovo
Vinogradovo - one of the oldest settlements of Transcarpathia. There absolutely stunning scenery, transforming vacation in a real fairy tale: clean air, mountain landscapes and a lot of impressions.
In addition to the extremely beautiful nature Vinogradovocan offer its guests a variety of attractions. One of the castles that are worth a visit by all means, became the burial place of the ashes of St. John of Capistrano, Ceará, who carried the word of God to the soldiers during the Turkish War.
Botanical Reserve, located on a slopeBlackrock - absolutely amazing place. Here you can see the silver linden blossom, Burgundy oaks, wild grapes and unique belotsvetny ash.
The forests surrounding the resort town, stillThey are home to many wild animals. You feel great family of wild boars, foxes and hares, weasels, badgers and many other representatives of the animal world.
Svaliava
This resort town is known throughout the world. There are about 100 mineral springs. But especially popular bicarbonate-sodium mineral water resorts "Luzhanska" and "Polyana-Kupel".
Truskavets
Truskavets is welcoming for travelersits doors all year round. Clean air and the foothills of the healing water springs attract many vacationers. Comfortable hotels located in the nature of great beauty. Truskavets is perfect for a family holiday and visiting the rich excursion program will not allow to get bored even for a minute.
Where not to go for a vacation in Ukraine?
Photos resorts of Ukraine