Education in Ukraine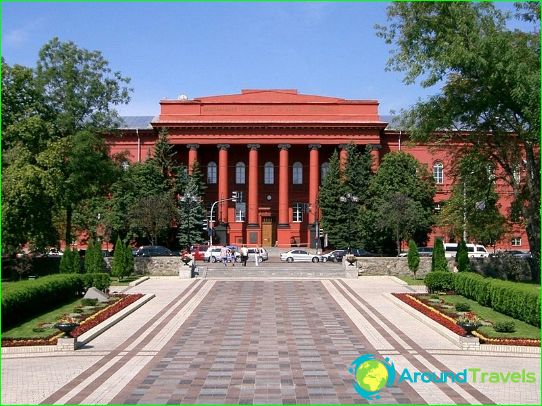 Education in Ukraine is popular among foreigners. The attractiveness of Ukraine in terms of education?
Getting a quality education at an affordable price;
Tolerant attitude of the locals towards foreigners;
The teaching of foreign languages, friendly students (Russian, English);
The presence of leading universities with an age-old history and an excellent reputation;
The ability to complete the bachelor's and master's degree;
The ability to pass the MBA training;
Ukrainian diploma allows to engage in professional activities and to continue their education in any country.
Get Education in Ukraine prefercitizens of Russia, China, Turkmenistan, Jordan, Palestine. Most of the foreign students prefer to study in the universities of Kharkov, Kiev, Odessa, Donetsk and Luhansk, as it is in many of these cities can not find a job after completing their education.
As for the Russian students that wish to study in this country is supported by the following indicators:
No language barrier;
Geographical proximity and the availability of simple conditions of entry;
The presence of attractive teaching methods;
The ability to find a job in the major Ukrainian companies in their specialty.
To enter the Ukrainian university, the student mustgood knowledge of Russian language. Important: work preparatory departments, which are based on the program of language training and learning the basics of specialized disciplines at many schools.
After training at the preparatory courses, a foreign student is entitled to enroll in any university, but before that, he will have to be tested on the Russian language.
Admission to the Ukrainian educational institutions
Reception is carried out on future entrantsbased on the document of complete secondary education. During the course (Bachelor - 4 years), students earn a rating: the higher it is, the easier it will be free of charge to the student to enroll in graduate school.
Important: Students who study well, have the right to receive a monthly stipend and win a grant for education.
Get higher education abroad - ahonorable and prestigious. Those who have not yet decided which country to get them an education, can pay attention to Ukraine, the more that education here is very attractive features.
Photos schools in Ukraine