Prices in Mariupol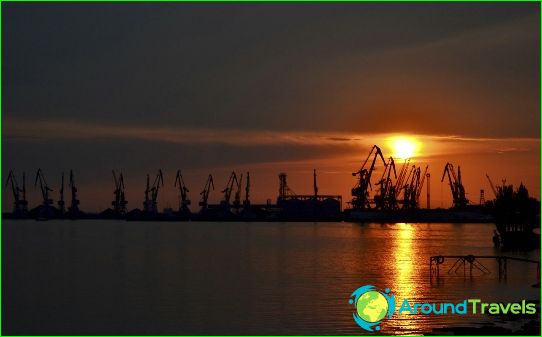 On the scenic shore of the Azov Sea stretchesMariupol. It is located in an area where prevails a temperate continental climate. The air in the coastal zone is saturated with mineral salts and ozone. In Mariupol high season lasts from May to September. If you are planning a trip at this time, the place is best to book in advance. Prices rise in Mariupol in the midst of the holiday season. However, all the museums, galleries, exhibition halls and theaters maintain low ticket prices.
Where to rent a house in Mariupol
Vacationers tend to rent accommodation nearbeaches. In the vicinity of the town is sandy beach. The sea in this area is clean, and comfortable beaches. Good hotels in Mariupol offer affordable rooms. The average cost of a standard room per day is equal to 1500 rubles. On vacation in this city come mainly families. Azov sea is shallow and the beaches are renowned for fine sand. Therefore, there are all conditions for high-quality children's activities. At the same time, we must not forget that the Mariupol dirty emissions from industrial plants.
Going on a vacation, choose the hotels,located in an ecologically clean areas. If you arrive at the resort after the end of the summer season, then stay near the sea you can for 200 rubles per day. The same room during the peak season will cost 500 rubles. The hotel room floor price is 800 rubles per day. Room rates depend on the class of the hotel, its location and the degree of comfort. It is best to arrive in Mariupol during the beach season. But in early September, the locals swim in the sea is not advised, as there appears a large number of jellyfish. At the end of the month the water again cleared, and people get the most of your beach holidays. In September, the tourists are leaving, and the prices start to decline.
Where to eat in Mariupol
The cheapest self-catering costs. Purchasing products can be on the market in shops and supermarkets. Prices of products are available here. Budget option is also a visit to the dining room, café or pizzeria. If you like pizza, check out the restaurant "Celentano-2." Pizza there costs about 140 rubles. The restaurants of Mariupol prices higher. Lunch for one person will cost at least 500 rubles.
Excursions in Mariupol
Resting at the resort, you can enjoy walkingor a bus tour of the city and surrounding areas. Prices in Mariupol on the tour depends on the length of tours and wishes of customers. The most expensive cost tours of individual programs - a minimum of 6,000 rubles. Bus tour can take place in Ukraine. Of Mariupol tourists go on a trip to the Pike at Arbat arrow to the Holy Places. The average cost of a weekly bus trips is 4000 rubles.
Photo