Rent a car in Ukraine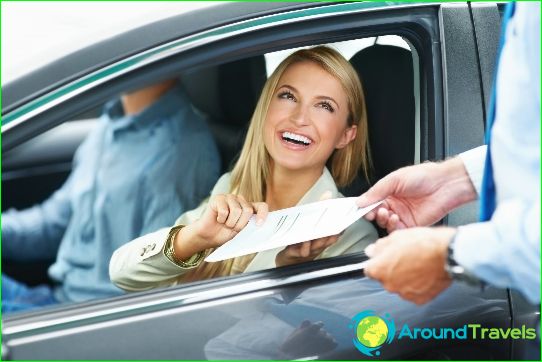 Car hire in Ukraine
Ukraine - gracious, delightful region. A country with a fascinating history and diverse nature. Perhaps this is the only country close to Russia, where the cool forests alternate with endless golden fields, green hills with large plains and convenient for mountain tourism are combined with warm seawaters. Ukraine affects the beauty and grandeur of its monuments, which etched the talent of architects and their love for their land. The country is quite extensive, so rent a car in Ukraine - the best way to enjoy the splendor of the country in all its manifestations, because the public transport is very difficult.
rental Features
This service is like renting a car, appeared in UkraineNot so long ago, but now companies involved in car rental can offer its customers a variety of rental options - from a modest budget sedan class to the luxurious limousine. Particularly wide range of rental cars companies have such large cities like Dnipropetrovsk, Kharkiv, Kyiv, Lviv and Odessa. Rent a car in Ukraine has the following special features:
Take a rental car can be a driver, whose age is not less than 21 and not more than 75 years. When renting a car a driver younger than 21 years will be charged an additional fee;
Driving experience rents should be at least 2 years;
Ukraine is a party to the Vienna Convention onRoad Traffic of 1968 according to which undertakes to recognize the driving licenses of the Russian sample, without the IDP. However, some companies do not comply with these obligations, it is recommended in any case to issue international driver's license;
Ukrainian car rental companies do nottoo scrupulous about the mandatory provision of the customer selected car brand. Therefore, renting a car in Ukraine should not be surprised, when ordering a specific car model, its counterpart will be issued;
When renting a car in Ukraine, leaving her may be allowed abroad surcharge. As a rule, it is stated in the lease;
The minimum amount of renting a car in Ukraine is $ 40 per day.
Implementation of the rent
Ukrainian car rental companies do not provide such services as car delivery at a convenient place for the client, so book a car in cities of Ukraine are advised.
Minimum rental period -24 hours. When ordering the machine must be presented:
Driver's license;
IDP (in some cases);
Plastic card, confirming the solvency of the tenant.
At the conclusion of the lease agreement is made the insurance on the car, and the card is blocked amount of the deposit for the car.
At car hire in UkraineWe should not forget that you need to return it strictly on time and with a full tank. Otherwise you will have to pay triple the price of the missing gasoline or fine for delay in the amount of 60% of the bail amount.
Where not to go for a vacation in Ukraine?
Photo
Car hire in Ukraine