Ukraine train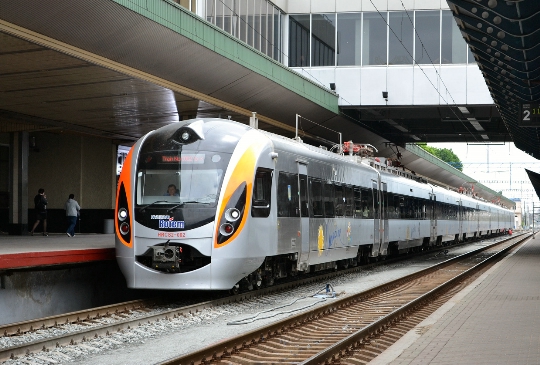 Rail transport - an important part oftransport and traffic system of Ukraine. On the railway accounts for over 80% of turnover and 40% of passenger traffic of the country. Trains Ukraine ply the route network length of about 22.3 thousand km. Only half of them electrified. Throughout the country, 103 wagon and locomotive depots, stations and terminals in 1600.
Features of Ukrainian Railways
The State Administration of RailwayTransport of the country is Ukrainian railway. It is considered a monopoly in the field of rail transport and is divided into several lines. On the Ukrainian territory of the following operating railroads: Donetsk, Lviv, Odessa, Dnieper, South West and South. Tickets for the train in Ukraine can be purchased in the usual box office or on a special website on the Internet. Online ticket purchase - is a convenient service that provides many virtual platform. For example, the site offers onlinetickets.com.ua book w / d in any direction tickets.
According to the country's rail shuttle trainincreased comfort. The speed of these trains is inferior high-speed movement in Western Europe, but the price of tickets available for the Ukrainian population. Day Trains country competes with the truck, and not with the aircraft. At the same time, the railroad Ukraine is well developed, although it is a bit outdated rolling stock.
The railway network covers the entire territorycountries. Tickets can be purchased at any time at the train station or in the agencies. For those who can not stand the queues are improved cash service. There you can buy tickets on popular routes without delay, but at great cost.
How do I buy a ticket
Train schedule in Ukraine can be found atbusinessvisit.com.ua or other similar sites. Train tickets in the country are registered. Passengers landing necessarily present a passport or other document confirming the identity. The travel document is indicated by name and name of the person who bought it. show a passport is not necessary for the redemption of the electronic ticket. However, it is necessary, if there is a purchase discount ticket or boarding a train. To travel to the suburban trip passenger identification is not required. If you are using an e-ticket, you can write down the code and contact the box office at the railway station to get a regular ticket. Print e-ticket can be their own.
Photo