Samarkand Streets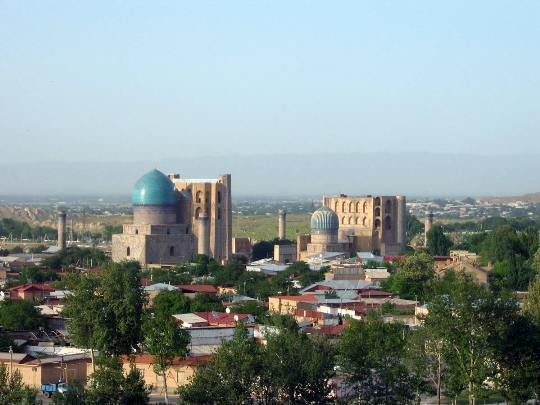 One of the oldest cities in the world is considered to beSamarkand. The exact year of its foundation is unknown. On the territory of this metropolis people lived for centuries. Today he is considered the historical center of Uzbekistan. Samarkand Street experienced a lot of events. City famous for the unique archaeological sites. It is characterized by the beauty of the architecture, an abundance of green space, ponds and canals. At every step you can see the interesting sights. Samarkand is a regional center and a popular excursion resort.
The rich past is the eastern region of Samarkand. Here it is concentrated the most ancient landmarks. Its traces in the history of the city left the Chinese, Persians, Turks, Arabs and other peoples. In the old part of Samarkand are the famous tourist sites. The western part of the city occupied by new buildings. This so-called Russian Samarkand districts which were formed during the reign of Russian tsars.
Tashkent street
Central street of the city is Tashkent. It originates in the center, near the Registan Street, passes through the settlement of Afrasiab and ends at the ring road of Samarkand. Tashkent street intersects with the street Shahinizida, which was deadlocked until 1999. It has numerous branches in different directions.
University Boulevard
At the center of the Russian quarter it goes widebeautiful University Boulevard, which reaches the Amir Timur Square. Then begins the street Registan and Tashkent. Previously it was called the Boulevard and Boulevard Abramovskikh Gorky. In the middle stretches a beautiful walkway that divides the street into two halves.
University Boulevard was laid in the 18th century. After his education in the city began to appear at home in a European style. From the west to the boulevard suitable new city. University Boulevard is considered the most attractive in the city because of the dominance of the European-style architecture buildings.
Landmarks Boulevard:
Women's gymnasium,
The house and the residence of the governor of Samarkand,
monument to Amir Temur,
departments and buildings of Samarkand State University,
building of the Russian-Chinese Bank.
Street Registan
University Boulevard rests on streetRegistan area that was formed thousands of years ago. Street straightened in the middle of the last century. It is well-known events that took place in the Middle Ages, during the rule of the Russian Empire and the USSR.
Photos Samarkand streets