The airport in Tashkent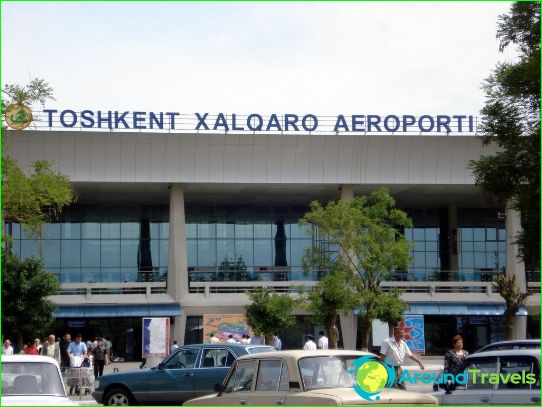 "Tashkent International Airport", is the nameinternational airport in Tashkent, is the largest airport in Uzbekistan. In contrast to the airports of their neighboring countries, "Tashkent International Airport" has a very attractive geographical location. It is located on the intersection of air routes between the CIS countries, Europe, America and Southeast Asia. Tashkent Airport has direct flights to many cities around the world, and his well-honed work can provide quality service to more than 1,000 passengers per hour. Runways airport able to receive ships with different tonnage.
A little history
The history of airports in Uzbekistan takesback to the 1920s. Then, with every new decade is rapidly gaining momentum existing airports. Already in 1932, it was introduced by the airline Tashkent - Moscow. By the mid 90s the airport in Tashkent, thanks to global reconstruction could take almost any aircraft. After another renovation in 2001, he became one of the most comfortable and technically equipped airports in the world.
Facilities and Services
At the airport, all the conditions have been created to ensuremaximum passenger comfort. International calls allow contact with any country, other than that the passenger can easily exchange currency in a special exchange point. Various bars, restaurants and cafes will not leave a single passenger hungry. For tourists with children at the airport, there are playgrounds, and there is a special VIP-lounge for business class passengers. Of course, in the Tashkent airport has luggage storage and packaging services.
More than 50 information screens show various technical information, as well as commercial advertising.
Also at the airport you can use the services of travel agencies that can help you plan your stay in Uzbekistan.
Well-established system of work can significantly accelerate the process of passing through passport control and registration.
parking
The airport in Tashkent has car parking around the clock, which provide both short and long-term storage of cars.
Photos of Tashkent Airport