Rent a car in Uzbekistan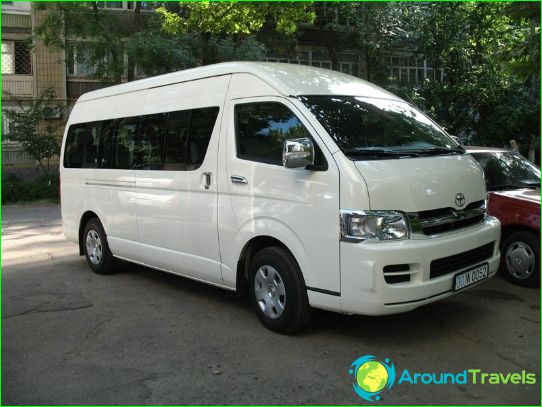 Uzbekistan - a wonderful country. Here is the main part of the cultural heritage of the whole of Central Asia. Every year the number of tourists in this corner of the planet is steadily growing. And in order to move around the country were not the cause of inconvenience to the traveler, you can take advantage of car rental.
Rental cars in Uzbekistan - a convenient andcost-effective way to comfortable travel. Order car can be at the airport, hotel, and even pre-book a car on the internet. rental companies offer their customers two types of rental: with or without a driver - the choice is yours.
Terms of car rental without a driver
Age tenant must be at least 21 years -Car rental compact class. Order a car or mid-premium only on reaching 23 years of age. You should have a driver's license and passport. Driving experience - at least 2 years;
The lease term is specified in the agreement, for each hourtourist delay will pay the agreed amount. In addition, prescribed all the main provisions in the lease: Insurance car will pay tariffs services, responsibility for violating the terms of the car provide, operate, territory and even refueling cars (often company provides the car with a full tank of fuel and return the customer is obliged to pay for the missing petrol);
Get ready to make a deposit for the use of the machine. advance payment amount depends on the brand and the rented vehicle type.
If you plan to travel to Uzbekistanon cars, it is useful to learn the rules of the road in the country. After all, the responsibility does not depend on nationality, and ignorance of traffic rules does not exempt you from punishment.
Uzbekistan: characteristics of traffic
Despite the close proximity of traffic regulations in Uzbekistan are small differences:
For speeding penalties are more severe. It is best to closely monitor the speedometer, but outside settlements can ride at a speed of 100 km / h;
In contrast to Russia, Uzbekistan, drivers are free to use the back of speed, most importantly, ensure the safety of maneuver;
Another feature is a turning maneuver ban on hanging bridges and below them, but you can afford to take place on the stops.
Traveling by car - beautifulopportunity to see the country through the eyes of its residents. Tourists "on wheels" can independently plan a route based on your own preferences and desires. You do not need to visit the many hours of tedious trips, enough to rent a car and go to meet new discoveries.
Photo