Resorts of Uzbekistan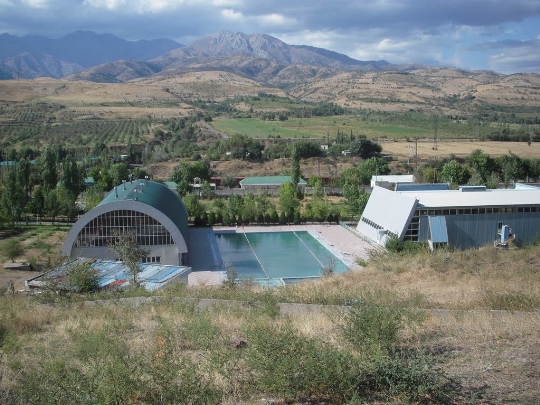 Depository amazing medieval architecture,Uzbekistan is interested travelers who rasprobovat Central Asia mysterious taste. This fly those who dream painted minarets of Samarkand and Bukhara madrassah colorful hats. In Tashkent comes a special tourist - an experienced, sophisticated and fastidious, for which the usual beaches and "package" holiday - have long passed stage. After all, only Uzbekistan resorts can be hoarse traded on the eastern market and become the owner of a silk carpet handmade at a nice price, or find peace for a bowl of fragrant green tea in the shade of the cozy tea house.
Always in the TOP
For many travelers, not too goodfamiliar with tourism opportunities in Central Asia, it is a real discovery information on ski resorts in Uzbekistan. It would seem that in a country of deserts and merciless temperature values, forcing the thermometer will seek up to infinity, a speech about the ski can not go at all.
It turns out, the ski resorts of Uzbekistan, there are only a few dozen kilometers from the capital, and the ski season there starts in early December:
Chimgan Ski center is located at an altitude ofmore than a thousand meters above sea level in the mountains of the Chatkal ridge. Translated, Chimgan matches a "green slope", but from December to March there lay quite serious ski slopes, marked with a "red" color. Beginners at this resort and does expanse of Uzbekistan - many short slopes, experienced instructors, "green" slopes and equipment rental shops will help to love skiing once and for all.
Beldersay Uzbek resort is characterized by particularlylong season. Skate begin here in November, and the last amateur to fly on a slope with the wind to meet local roads until mid-May. This resort has a FIS certified trails for giant slalom and spetsslaloma, which means that the level of training of the local slopes are very high. The presence of "black" descent Beldersay makes a very attractive and very experienced skiers, and the possibility of heli-skiing resort attracts affluent fans of winter extreme.
Photo