Prices in Nha Trang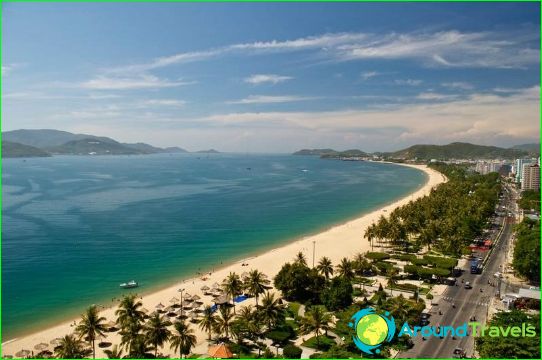 The ideal place for active recreation isNha Trang. At this resort go people who want good entertainment. The city has long been chosen by the wealthy tourists. Despite this, prices in Nha Trang are available for people whose income is average.
Accommodation in Nha Trang
The resort safely coexist luxury hotels5 * and modest hotels where the room costs less than $ 15. If you try, in Nha Trang can be found for $ 2 overnight. The hotel offers many additional services for a minimal fee. Even in the budget room has everything you need for a comfortable stay: shower, air conditioning, TV and refrigerator. If you have booked a place in the hotel in advance, you can get to the Walk of mini-hotels. It presents a variety of hotels economy class. Virtually all hotels in the city are located near the beach.
Tourist Activities
The main occupation of the rest - going to the beach. In Nha Trang beach area stretches for 7 km. The descent to the sea there is a gentle and free entrance to the beach. Rentals for rent beach equipment - a day not more than $ 1. Tourists visit the mud baths where $ 9 provide a variety of services: mineral shower, bath with mineral mud, hot mineral bath, shower, swimming pool and others.
Dining at the resort
Food in Nha Trang are inexpensive. Tourists usually eat at local restaurants and cafes, of which there are many. In the city there are restaurants of European and Vietnamese cuisine. Dinner for two is about $ 12-16. Lunch in a restaurant on a remote coastal area, costs $ 8. Good to eat in Nha Trang can be even $ 3. The resort is very cheap fruit. In any store and restaurant have alcoholic beverages. The most popular drink is beer tourists, the value of which is equal to 80 cents per bottle. Buy the best products on the market. Do not forget to bargain to bring down the initial price. Fishermen sell seafood. Many of them carry a grill to roast on-site seafood purchased by tourists. Lobsters and shrimp are not less than $ 10, crab - $ 5 or more per 1 kg.
Tours in Nha Trang
Vietnamese resort offers tourists a lot ofexciting excursions. A trip to Dalat from the Russian-speaking guide on Day 1 is $ 30 per person. In the price is included air-conditioned bus, mineral water, insurance, lunch, free tickets to the museums. A trip to a waterfall Yanbey costs $ 29. The program includes a peeling with fish, visit the hot springs and dinner. To go to the South of the island and visit the fishing village (1 day) can be $ 35.
Photo