What to do in Nha Trang?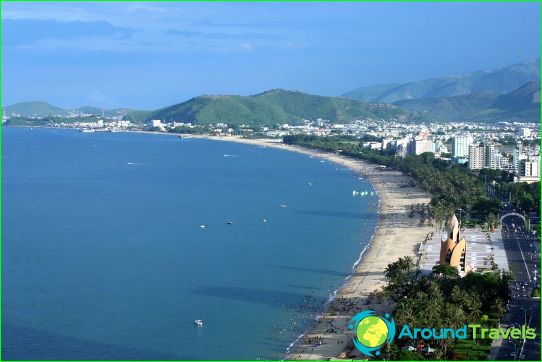 Nha Trang is famous for its picturesque sandy beaches and the bay of Nha Trang is the most beautiful place on the planet.
What to do in Nha Trang?
Explore central streets of Nha Trang on a rented scooter;
A ride on the long cable car, which runs over the sea;
Go to the Vietnamese "Disneyland" - amusement park Vinpearl;
See garden stone Hon Chong;
A stay at Monkey Island.
Things to do in Nha Trang?
The main attractions of Nha Trang, whichbe sure to see: Cham Tower and Pagoda Pognagar Longshon. The cultural program is to include visits to museums - the National Oceanographic and the name of Alexandre Yersin Museum.
it is advisable to go for a walk on the mainChangfu Street city that tourists simply called the Quay: walking along the beautiful avenue with interesting topiary trees on the one side you will see the hotel is located here, on the other hand - bars, cafes and restaurants. On the same street you can go to a massage parlor or a karaoke club.
Beach lovers arrive in Nha Trangbetter in the spring and summer - the South China Sea becomes as transparent as possible (this is especially true for those who want to dive and snorkel). Generally swimming season is open all year round, but it should be noted that in October and November, cloudy and rainy days in Nha Trang - are not uncommon.
In addition to snorkeling in Nha Trang can be engaged anddiving, for example, the ideal place for this activity is the island of Moon. In this marine reserve are found seahorses, cuttlefish, octopus, nudibranchs spotty, flute fish, clown fish.
If you wish to sunbathe and swim, you can go to the beach city of Nha Trang. And here you can rent a board for windsurfing, jet ski or water ski.
No purchases of Nha Trang will not be able to leave nonetourist - markets, supermarkets, small shops here in abundance. Cosmetics, accessories, clothing, fashion brands can be found on Tran Phu Street, in a huge shopping center, which is built on the beach. The shopping center "Maksimark" you can buy shoes, household appliances, cosmetics and souvenirs. A buy items made of wood, and at the same time and see how they are made can be artisans, going to the store, "Anh Tai."
Well, you can spend time in Seyling Club - a bar-restaurant, where you can take lessons seylinga, treat yourself to alcoholic beverages and pozazhigat on good parties.
Conduct long-awaited vacation in Nha Trang - rightsolution: You can visit nature reserves, museums, amusement parks, relax on the beaches, dive into the depths of the sea, go to the circus and watch the presentation of elephants, monkeys and dogs.
Photos you can go in Nha Trang