Vietnam Coast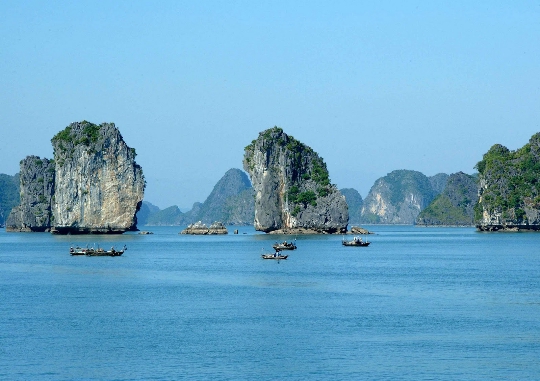 The coast of Vietnam has more than 3,000-kilometercoastline: on the local beaches often are held sports competitions on surfing, parachuting and yacht racing, and wishing to always be able to find at the Vietnamese coasts interesting coral reefs.
Resorts on the coast of Vietnam (the benefits of rest)
The resorts of the northern coast of Vietnamvacationers are waiting for mangrove forests, caves and grottos, tennis courts, spa-centers and massage parlors, wellness and sports vacation, beach areas; the resorts of the Central Coast - Bach Ma National Park, Phong Nam village, coral reefs off the coast of Danang Resort, mud, beautiful bays, cliffs HongChong Island (ideal for climbing enthusiasts); and the resorts of the southern coast - luxury hotels, white sandy beaches and modern entertainment in Vung Tau.
Cities and resorts on the coast of Vietnam
Nha Trang: Resort offers to see the tower Po Nagar, a trip to the waterfalls Young Bay and Bajo, heal through the mud in the middle of "hot mineral spring" Thap Ba "(a massage parlor, mud bath, thermal pool), visit the Three Nguyen (the aquarium, made in the form a pirate ship, you will see the inhabitants of the South China sea), amusement park "Vin Pearl Land" (here you will see the show singing fountains, find aquarium, water park, the halls with slot machines and 4D-cinema, as well as ride a elektrosanyah and other attractions) , Nha Trang beach (it is equipped with bars, awnings and sun loungers, there are beach activities and created the conditions for snorkelling).
Da Nang: do not forget to explore the pagoda there Thay, ride from the base of Mount Ba Na to the top of Vong Nguyet on the cableway, visit the China Beach beaches (here you can come to the championship surfing, kiting and surfing from September to December), and My Khe (he equipped with volleyball and basketball fields, rental of water bikes and catamarans), to have fun on the water slides and swimming pools, including a wave in the water park "Danang water park".
Halong: because of the artificially-equipped sandy beaches, the resort is no possibility for diving, but here you can explore the cave "Heavenly Palace", a trip to Mount Bai Ho (then carved a poem in her honor), go on boat trips on Halong Bay, do climbing Mount Titov, a fancy beach "Ngoc Vung" (here you can play beach games and taste the freshest fish and seafood).
Resting on the Vietnamese coast you will be able not only to lazy to spend time at the beach area, but also do extreme tourism.
Photo