Education in Vietnam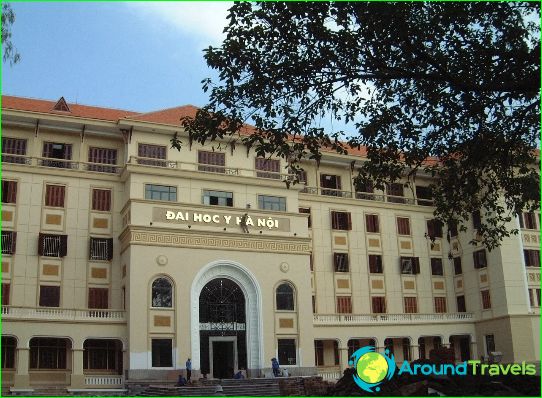 Vietnam - a major tourist center, famous for its rich history and culture. These tend to come to those who wish to study in exotic countries.
Getting education in Vietnam has the following advantages:
A wide range of educational programs;
The ability to study in English.
Higher education in Vietnam
To enroll in the Vietnamese university, you need tosecondary education and pass an entrance exam. At the end of the Vietnamese student can obtain a master's degree (2-year training) or Doctor of Philosophy (4-year training).
Higher education can be obtained by studying incolleges and technical institutes. Get knowledge in the field of science and technology in the best universities in Ho Chi Minh City, and languages, accounting, business, finance, information technology - in the universities of Hanoi.
MBA programs
Get MBA education in Vietnam is possible,He is trained in special programs: passing a course, you can become a professional, to understand all the nuances of the business, including marketing, economics, management and finance.
MBA programs are aimed to ensure that graduatesbusiness schools were able to build a successful career in the global market, which is highly valued the presence of strategic thinking and the ability to flexibly address emerging business challenges.
Education and diving kaytserfigu
In Vietnam, for example, Nha Trang, you can learndiving and receive international certificate PADI. Basic training consists of 5 theory lessons, 5 dives in confined and 4 open water dives. The course is designed for 4-5 days
Kitesurfing - a popular sport, which, though considered to be extreme, but it is quite safe and accessible to everyone, regardless of age and gender.
Manage the kite and glide through the water may belearn in a few days. The training program is designed for 6-8 hours and allows you to master both theoretical and practical skills: students are taught to control the kite on the beach, introduce them to safety, "self-salvation" and the possible situations that may arise (what if the kite fell the water board or lost). Basic training is going on in the water.
At the end of a kite-school learning issue international certificates.
Choosing a kite school, it is important to draw attention to the fact that she possessed the professional instructors and modern, serviceable equipment.
After receiving a master's degree in Vietnam, you can get a job in this country (get a job offer, you can while studying), because Vietnam needs highly skilled workers.
Photos schools in Vietnam