Vietnam Resorts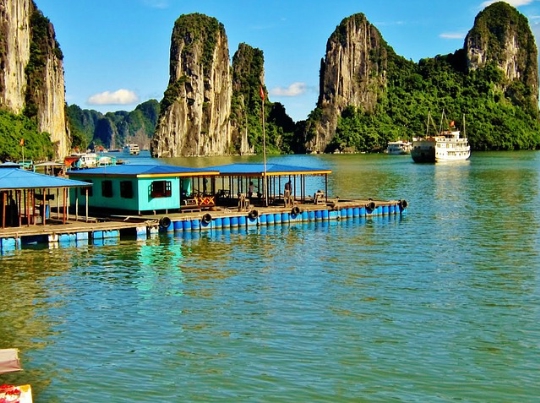 Bright representative beach life SoutheastAsia, Vietnam, like an exotic dessert, more often bought and Russian travelers. The local beaches are known for exquisite sunrises and clean sand, excursions full of ancient temples and reasonable prices for goods and services made available to the resorts of Vietnam not only for oligarchs. The only negative skeptics may find too long flight, but in anticipation of quality rest Russian traveler and not able to overcome such oceans.
Always in the TOP
To choose the resort in Vietnam is not very easy, and the most popular among the undisputed leader "Golden Five":
Mui Ne is most respected by tourists from Russia. In the past, a fishing village has become a mecca for surfers today and kiters and just a favorite destination for those who are already in a couple of days after arrival starts nostalgia for borscht and pelmeni. The abundance of Russian restaurants and schools for those who are just trying to catch a wave - a solid plus in favor of Mui Ne in the tourist market.
Trang town is on the most beautiful bayamong other resorts in Vietnam, and the diversity of its Hospitality Foundation helps to find an acceptable option for guests with any size of wallet. The beach in Nha Trang and a great free, and the price of seafood do not confuse even poorer students.
Fishing harbor of Phan Thiet and attractsfans of art photography, and a variety of seafood lovers. And at this resort Vietnam thriving water sports, what fault - a steady wind and good waves.
Phu Quoc has long chosen by Europeans, and itswhite beaches - is not the only cause. There are popular diving and kayaking, and the local golf course, in no way inferior to the English thoroughbred lawn. Plaque guessed European civilization and in the menu of local restaurants, and special comfort of modern hotels. However, the price tag matches, and Phu Quoc today - the most expensive resort in Vietnam.
Dive into the exotic
The resorts of Vietnam exotics abound inLists can bring surprising and local cuisine in which to cook the best dishes come into play, to put it mildly, strange ingredients. But no less exotic fans of flora and fauna considered local nature reserve Con Dao. The beaches of this archipelago, located 300 km from the coastline to the south-east of the country, chosen by those who prefer solitude. Not too good infrastructure at Con Dao is compensated by the amazing possibilities for diving and observing wildlife.
Photo