Taxis in Vietnam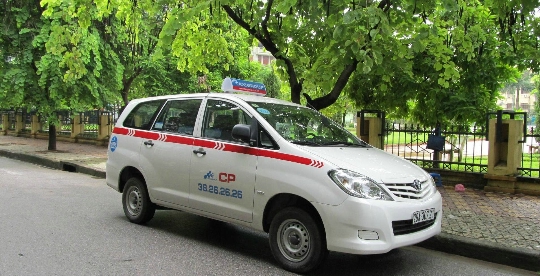 The country is still on the way to the perfect organizationleisure travelers, but today it can provide and a beach stay, and explore the natural, cultural monuments, treatment. Taxis in Vietnam, unlike many countries, represented not only cars, but also motorcycles, rickshaws and exotic, as well as boats and boats.
How to pay?
The question is easily solved, if a touristI took the car service. In each of them there are counters that take into account the mileage and demonstrating value for money. Many of the taxi drivers know passable and explained in English. The latest hit - the taxi drivers start talking in Russian, however, to understand them is quite difficult.
If you want exotic, then you can appeal toservices or motorcycle rickshaws. It is clear that these vehicles do not have any counters, payment is always negotiable. The fare is naturally lower than in the car, but the delight and admiration of a lot more.
Travel agents are not recommended to use the servicesrickshaws in the evening and at night, as there is no security guarantees, few drivers comply with the established rules of the road. At this time, the day Vietnamese taxi becomes an ideal transport.
How much to pay?
Since rickshaw payment should agree in advance, the calculation is usually based on the travel time, every 15 minutes on the road are in local currency around 16.000 VND.
The taxis charge by the meter and 15.000 VND will have to pay only for landing in a taxi, and then for each kilometer from 5.000 to 10.000 VND. The cost of the mileage more often than indicated on the car door.
In every major city there are VietnameseSeveral companies involved in the organization of passenger transport. Each of the companies taking care of advertising, placing fairly large plaques with the name, value and phones, which is very convenient for travelers by car.
Among the largest transportation companies in Vietnam include:
Asia Taxi, Hotels and small cars and sedans, the cost of planting -10.000 VND;
Vina Sun, landing in a taxi price - 11.000 VND;
Cheap taxis, name and written in Russian, which certainly makes it attractive in the eyes of the Russian-speaking tourists.
Taxis in Vietnam, you can call by phone 38-38-38-38.
The amount includes planting, payment over the counter, and the first 30 kilometers is much more expensive. Therefore, the longer the travel route, the cheaper in the long run, will cost kilometer.
Photos Taxi in Vietnam