Transportation in Vietnam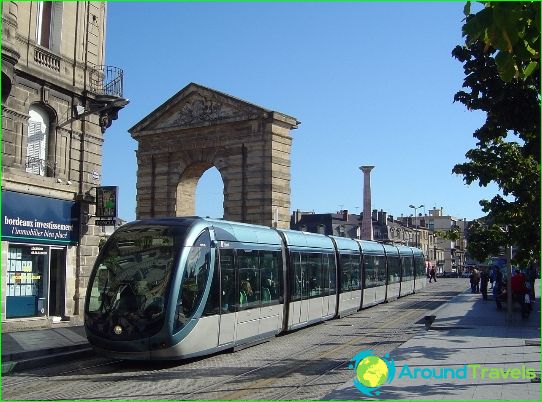 Transport in Vietnam - is a modern means of transportation, presented as planes Extension and coaches as well as cars, mopeds and bicycles.
The main modes of transport in Vietnam:
- Bus: walk on them convenient and advantageous (very cheap), but do not forget that the city's bus drivers often do not comply with the timetable.
Optionally, you can use the services ofand intercity buses running on the Open Tour Bus system (they follow almost the whole country). It is worth noting that for long journeys used buses, air-conditioned and beds.
- Air transport: domestic transport engaged Vietnam Airlines, Vasco, Viet Jet, Air Mekong. Using the services of these airlines, you will be able to get to the major cities of Vietnam, as well as to the islands of Phu Quoc and Con Dao.
It is worth noting that Vietnam AirlinesIt provides its passengers with such services as taxi, with which you can get from the airport to a large Vietnamese cities and resort towns (the cost of services will be cheaper than the use of conventional urban taxi).
- Water transport: the river or sea rescue those who decide to visit the Mekong Delta region, or any Vietnamese island.
If you wish, you can reach the city of Ho Chi Minh City to Kanto by boat (departure at 08:00, arrival - 11:30).
- Railway transport: despite the reasonable price w / tickets, it is better to purchase in advance. By Rail the opportunity to get from Hanoi to Ho Chi Minh City (journey time - 30 hours), or to the cities of North Vietnam.
Taxi
Taxis can be ordered by phone or catch it on the street.
When traveling by taxi should be extremelyattentive - taxi drivers often cheat tourists: they either overestimate rates or reformats meters (make sure the driver to reset the counter and the time on the device and on the clock), because of what the cost of the trip may be 2 times higher than the actual (price depends on the distance).
In Vietnam, as a means of transportation, you can choose a cycle rickshaw or motorcycle, but before the trip, it is desirable to negotiate a fare (bargain, as drivers overestimate the price).
Car rent
In Viet Nam, are not recognized by the Russian and IDP(Keep in mind that in case of an accident the insurance will only act in the presence of national rights), so you will be asked for the lease to present a passport and leave a deposit.
Getting around in a rented car ratherproblematic due to lack of signs and signals, as well as the chaotic traffic on the roads - they are often clogged with motorcycles, agricultural machinery, bicycles, pets ... The matter is complicated by the fact that local drivers ignore traffic rules and traffic police literally is "hunting" to foreigners for wheel to fine them at every opportunity. In this connection it is expedient to rent a car with a driver.
If, however, your plans include an independent movement on the roads, you can rent a bicycle or bike.
To reach even the most remote corners of Vietnam - is not a problem: if you want you can make a more direct, or possibly replace one type of transport to another during his travels.
Photo