Rest in Vietnam in December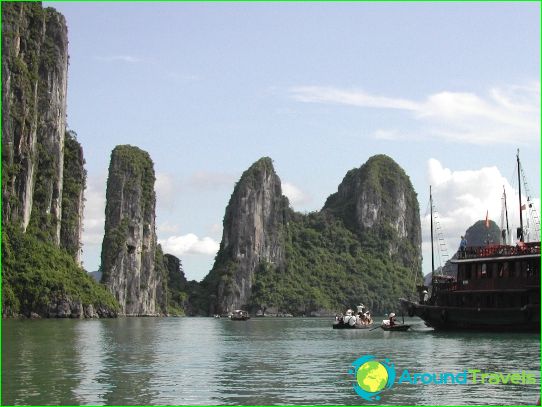 Central Vietnam, represented by suchresorts as Da Nang, Hoi An, Hue, may interest people who have decided to vacation in December. In this region of the state in December it relates to the wet season. Earlier this month it rains, but then their intensity diminishes significantly. Thus, the ideal time for relaxation becomes second half of December.
The most popular seaside resort in VietnamDanang is that China is famous for its beach-Bis with fine and soft sand. During leisure, you will have the opportunity to enjoy surfing, because December is different ideal conditions for practicing the sport. If you gravitate to an active lifestyle and sports, take the opportunity to visit Da Nang.
Weather in Nha Trang
The first half of December is not suitable for a holiday in Nha Trang, despite the fact that accounts for the dry season. What weather conditions are conducive to the abandonment of a guided tour?
Frequent storms.
Rivers can carry into the sea sand, clay, causing the water becomes turbid.
The air temperature ranges from 22 to 27C, and the water temperature - 25C. Thus, to fully enjoy the beach holiday will not work.
What is the famous Nha Trang? Why December is still not a good time to rest? Nha Trang is one of Vietnam's most popular resorts. The length of the coast up to seven kilometers. Sand beaches includes a part of the small shells, but despite this fact, Nha Trang attracts many lovers of beach holidays.
Weather on the island of Phu Quoc
Many people who are interested in vacation in Vietnamin December, trying to go on a tourist trip to Phu Quoc. December refers to the dry season, and recreational facilities is almost perfect. During the month can fall no more than 50 mm of rain. As of December accounts for only four rainy days in average. Wind can be average. The air temperature and water happy, because it is 27C and 29C respectively.
Phu Quoc is the largest islandVietnam earned popularity among fans of diving. Among the possible entertainment should be noted diving, boat trips and fishing. Rest different affordable prices, so that is available in almost every tourist.
Photos vacation in Vietnam