What to bring to Vietnam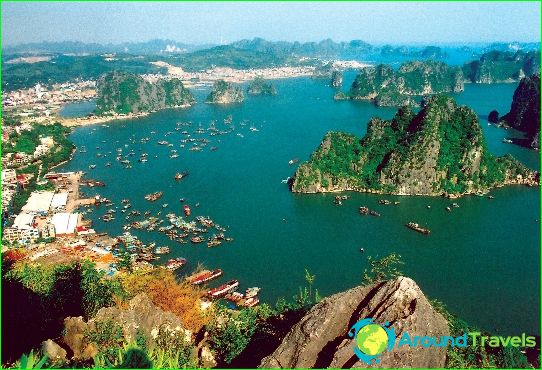 If you are going to visit Vietnam, to the tripit is necessary to prepare in advance. The climate of this country is very different from the Russian. The weather conditions in different parts of the heterogeneous Vietnam. Before lay the suitcase, to determine in which country you go region.
What to bring to Vietnam when it is hot and humid? Quickly adapt to the peculiar climate will help clothing made from natural and light fabrics. The choice of things also depends on the time of year. For example, in Da Nang from February to the beginning of the summer rains are absent. If you want to visit Hanoi, it is better to do it in April or May when the weather is sunny. In this version you can limit the set of summer things. Synthetic clothing is not worth taking into Vietnam. In it you will feel uncomfortable. Items made of artificial tissues often cause skin irritation if they are worn in hot weather. The best option for the tourist: Shorts or light cotton pants and T-shirt.
Do not take a shirt without sleeves toprevent sunburn in the shoulder area. In Vietnam, you need a hat, if you do not want to get sunstroke. The most convenient way to wear a wide-brimmed hat that covers the face, neck and back. An indispensable accessory locals are sunglasses, because without them, the eyes tire quickly from intense sunlight. If you plan to travel during the period from April to late October, limit summer things. At other times, they can be to add some warm clothes.
What shoes to wear during the holidays in Vietnam:
of thick textiles that are breathable and ensure good ventilation;
comfort and ease - an important requirement for tourist footwear;
flat sole is required;
it is desirable to take shoes with orthotics;
collecting bag, to put shoes for walking and beach.
What to bring to Vietnam for the baby
The way to bring your games and entertainment,that will help distract the child during the trip. You can prepare some handheld games, album and pencils. With regard to children's clothes, then you do not have to carry a lot of things. It is better to buy new clothes in place. In Vietnam, you can buy a beautiful baby clothes at low prices. If the child is still small, you should not take the stroller. There is you do not need. Sidewalks in Vietnam are almost nonexistent, and the locals prefer to travel by bike. Tourists travel along roads near the flow of cars. So better to put a baby in a special backpack perenosku-. It is designed for children from 4 months to 3 years.
Photos essentials