Bangladesh Culture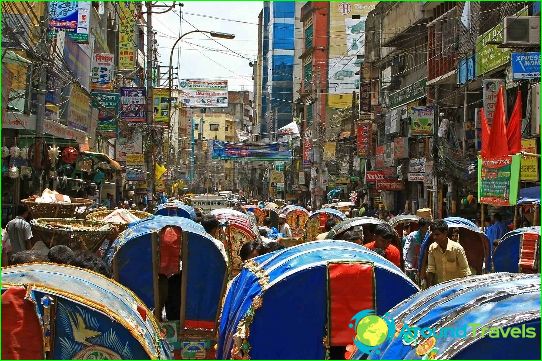 This state is called before Bengal andtraditions and customs are considered as one of the oldest in the whole of Asia. The proximity of India, multinational composition, special weather conditions, different religions and beliefs, all helped to form a unique and colorful culture of Bangladesh.
Religion and Beliefs
The vast majority of the population -Muslims, the rest - Hindus and Buddhists. Religion gives certain characteristics to all aspects of human life, and therefore the architecture and sculpture, and music in Bangladesh bears the imprint of the beliefs of its inhabitants.
Despite the rather motley religious compositionpopulation, residents of Bangladesh are living quite peacefully. They harmoniously exist side by side with representatives of other faiths. They decided together to celebrate holidays and participate in various ceremonies, with most of the inhabitants of the country, like many centuries ago, continues to believe in pagan rituals.
Bengali writers
Culture of Bangladesh for centuries absorbed the mostdifferent traditions of the Indian subcontinent and the surrounding regions. Bengal Language originated a long time ago, and the first texts written on it appeared in the VIII century. It was the religious literature, the most famous works which were written by Candidasa. His hymns in honor of Krishna and lyrical poetry brought fame and literary school, which created Candidasa.
In the XIX century the culture of Bangladesh greatly enriched the works of the famous writer Rabindranath Tagore. His poems are loved by many modern readers.
World heritage
The famous UNESCO list includes several cultural sites on the territory of Bangladesh. The most famous of them offered to tourists to visit during the tour:
City of Bagerhat mosques, the main objects of whichIt was built in the XV century. Then, in Bangladesh there was a sultanate that ruled Nasir al-Din Mahmud Shah. During the years of his reign, the Sultanate has achieved great economic success and prosperity, and constructed buildings are preserved almost intact to the present day.
Buddhist vihara or monastery at Paharpur. The construction dates back to VIII century and is a huge stupa around which are located more than 170 cells for monks. The monastery is the largest not only in Bangladesh but also in India and other neighboring country.
Photo