Alone in Brazil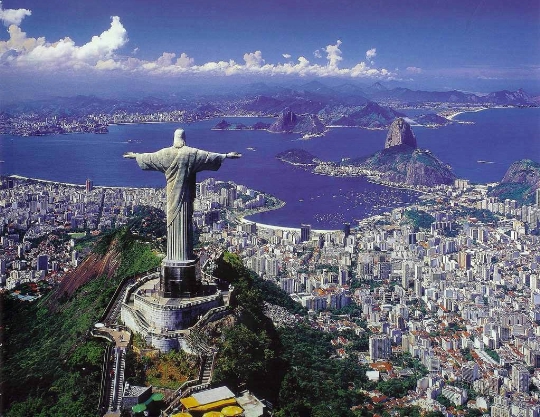 As rightly believed the grand strategist,Rio residents prefer white trousers. Make it very simple. Enough to buy tickets and go on their own to Brazil, a country where in addition to wild monkeys there has waterfalls, beaches, ocean, carnival and of course, football!
entry formalities
If self in Brazil you planspend no more than 90 days and not have to worry about the visa. Russian citizen need only valid passport. Fly better and cheaper flight of European air carriers with a connection in Paris, Madrid or Amsterdam. Numerous sales of tickets and events allow airlines to buy tickets well in advance, but at quite reasonable prices.
Reis and spending
Brazilian real - national currency exchangeon which euro or dollars easier and more profitable in all bank branches. At the airport - the rate most unfavorable, but because there is only convert a small amount, allowing access to the city. Exchangers in hotels is also not pleased with a good rate.
Prices for food in the cafes and restaurants of the country stronglyIt depends on how close the facility is located to the tourist area. At the same time, much deeper in quarters confused streets of Rio or Sao Paulo is also not recommended for security reasons.
Lunch at the buffet in the cafe can cost from 20 to 40 reais, the meat will be present in the composition of foods.
Dinner at an expensive restaurant with wine and seafood for two pull 80-100 reais, and a plate of seafood with rice in the same place at the same cost 20 reais.
The price of a liter bottle of drinking water ranges from 1 to 2 reais, but more profitable to buy a five-liter canisters, if you plan to stay at the hotel for a few days.
To stay in Rio with a private bathroomand within the central part of the city can be for 250-400 reais. But during the carnival prices rise sharply and the same room would cost at least twice as expensive.
Valuable observations
Do not ignore the elementary rulessafety while alone in Brazil. They relate not only to visit distant from the center of Rio and the rest of the city, but also conduct on the beaches. Try not to swim far from the shore and guided to stay in that part of the beach where the lifeguard. Local waves and strong currents can play havoc with not too skillful swimmer.
Photo