Metro Belo circuit, photos, description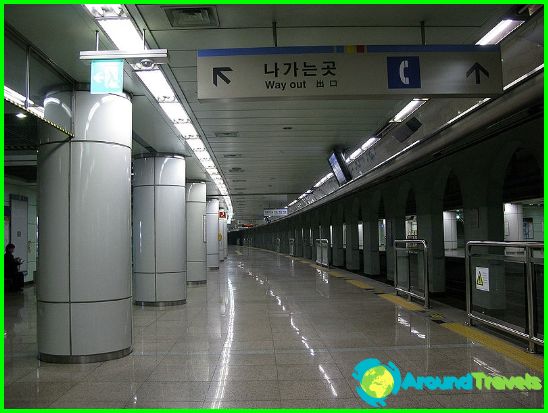 Metropolitan State capital city of Minas GeraisBelo Horizonte, Brazil, was commissioned in 1986. It is the only land-based branch, whose length is 28 kilometers. On route 19 stations built, and he crosses the city from north-east to the west. Daily ridership Metro Belo Horizonte - more than 150 thousand people each year is 57.5 million.
Route movement metros Belo Horizonte is marked on the schematic map of urban transport in blue. It connects the station Nova Eldorada and Vilarinya.
In the long term - the construction of two more branchesMetro Belo Horizonte. Line 2 will connect Barreiro to Santa Teresa, and its length will be 21 kilometers. The branch will be marked on the map in purple. Route number 3 green, label, and its length will be at least 12 kilometers. Estimated delivery dates of two new branches Metro Belo Horizonte scheduled for the years 2017 and 2018.
Hours Metro Belo Horizonte
Underground of the Brazilian city of Belo Horizonte beginshis work in the 5.45 am daily and closes at 23.00. Maximum speed of the route is 80 kilometers per hour, and the average interval of trains during peak hours does not exceed five minutes.
Subway Photos Belo Horizonte