Prices in Brazil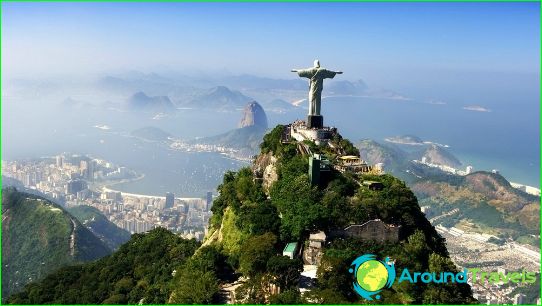 In Brazil average prices are higher than at otherSouth American countries (they are almost on the same level as in Eastern Europe). It's worth noting that in December-February, prices are higher by 20-30% and during Carnival prices grow even stronger.
Shopping and souvenirs
Shopping in Brazil is quite expensive - manybranded stores offer to buy clothing of famous brands at prices more expensive than in the US and Europe. But the most profitable shop in São Paulo, the main shopping centers which are Iguatemi, Daslu, Cidade Jardim.
If you want to buy cheap andreally interesting things, it is advisable to go to small designer boutiques. For more favorable shopping in Brazil is coming after the Carnival - this time begins the season of sales.
What to bring from Brazil
souvenirs made of wood, leather and stone, made by the Indians, costumes, Brazilian clothing, jewelry with natural stones, fabric bracelets, painting Brazilian artists;
coffee (Brazil Bourbon, Caf Pele, Santos, Caboclo), spices (lemon pepper, annatto powder, green peppers), nuts (Brazil nuts, cashews).
From Brazil should bring Cachaca (localstrong alcoholic drink) - from $ 8, Brazilian coffee beans - $ 6 Jewelry - from $ 52, elements of carnival costume - from $ 13, mate - from $ 6, Indian souvenirs - from $ 3, spices and seasonings - from $ 3.
Excursions
On a sightseeing tour of Rio de Janeiro youwalk through the center of the city and the Flamengo Park, visit the National Library and the church of La Candelaria, you will see the statue of Christ. The approximate cost of the tour - $ 40.
On trips to Sugar Loaf Mountain (youreach it by cable car) you will enjoy the stunning views that will occur in front of you with a 396-meter height. The approximate cost of the tour - $ 50.
Entertainment
The approximate cost of entertainment: for entrance to the Botanical Garden of Rio de Janeiro you will pay $ 2.6 for the 10-minute helicopter flight over the waterfalls - $ 100 for an excursion to the falls on a boat - 90 $ for rafting near waterfalls - $ 70 for visit Iguassu national park - 17 $.
Transport
To move on the Brazilian city you canby bus (ticket costs 1 - $ 1.3) and metro (price for 1 trip - $ 0.6-1.3). And, for example, for a trip by bus from Rio de Janeiro to Sao Paulo will give you $ 30.
If you prefer to rent a car,in Brazil, this is not recommended because of the aggressive local drivers who do not respect traffic rules. But if you decide to take the risk, then the rental car will give you approximately $ 35 per day (excluding fuel costs).
Minimum spending on vacation in Brazil will amount to about $ 60 for 1 person. If you want to relax in comfort, then you at least need $ 150 per day for 1 person.
Photo