Airport in Pula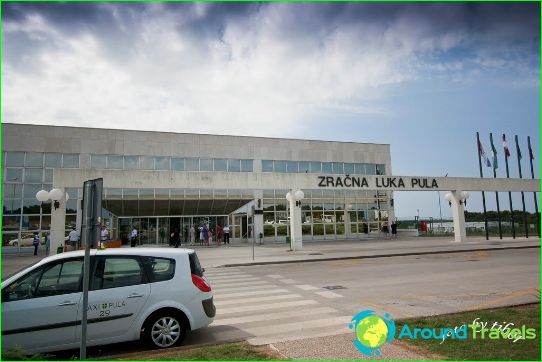 One of the nine Croatian airports located inPula. Pula Airport is located approximately 5 kilometers from the center of the same name. Before World War II there were only two runways, which until 1967 used the People's Army of Yugoslavia. After that they were used exclusively for civilian purposes.
Pula Airport has a total of eightshareholders, among which the largest is the state with 55% stake in the company. According to 15% are Istria and the city flawed. The remaining shares in smaller quantities divided between Pula, Labin, Rovinj, Pazin and Buje.
Because of its excellent location in the airportPula is very often acts as an alternate aerodrome to the nearest airports in Slovenia, Italy and Austria. Every year served about 400 thousand passengers. The airport has only one runway, which is capable of taking heavy ships - the Boeing 747 and IL-86.
After the war for independence in Croatia, Pula Airport has ceased to operate flights to Belgrade. Since 2006, there was talk about the resumption of regular flights between the two cities.
It is said that the airport in Pula, ranked first among its customers for the quality of service. It bypasses the Malta airport, Ibiza and Tenerife.
services
Pula Airport offers passengers all the necessary services on the road. Of course, the huge list should not count, since the terminal building, as well as myself, a small airport.
On the territory of the terminal you can find several cafes, shops with various goods.
If necessary, passengers can always go to the clinic or to buy the necessary medicines in a pharmacy.
Pula Airport offers tourists traveling in business class, a separate waiting room.
There are standard services - ATM, mail, internet, luggage room, etc.
Getting there
The airport has regular busPosts with the city. Transport infrastructure is focused on the taxi. The cost of taxi will cost about 3 euros for landing and 1.7 for each kilometer.
By bus you can only get if he provides the tour operator. There is also a regular movement of buses, but this movement focused on the Ryanair flight schedule.
Photos Pula Airport