Education in Croatia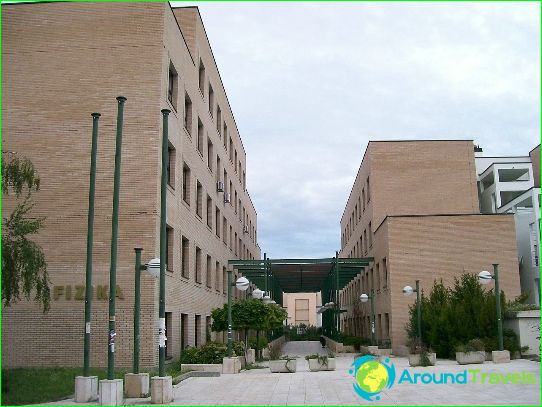 Those who decide to go for the knowledge to Croatia, will make the right choice - courses are high quality, affordable and diverse.
What advantages does education in Croatia?
The possibility to obtain a European knowledge;
Student visa allows you to issue a residence permit.
vocational schools
After studying for 4 years in a vocational school, students receiveMatura diploma (German-Austrian sample) and professional identity. You can do a short 3-year course of study, but in this case not be awarded to graduates of Mathur.
In Croatia, many craft and art schools: having studied them in 4 years, graduates receive a professional certificate, which, in turn, allows you to enter university (if the entrance examination will be completed well).
Higher education in Croatia
Those who wish to pursue higher education should pay attention to public and private universities as well as polytechnics.
For admission to the Croatian university to get a high school diploma and pass the test ECTS.
4-6 years of training allows you to get highereducation and the right to return to work or continue their studies in the master's (1-2 years). At the end of their studies, students have to defend master's theses, and then proceed to doctoral studies.
If desired, you can go to ZagrebUniversity, which is in partnership with European universities. These mostly come exchange students at the Faculty of Philosophy (teaching language - Croatian). This program can benefit students who have already completed two courses at another university.
Yachting Training
Croatia is famous for yachting: the country has 500 equipped harbors and marine terminals. In Croatia Yacht schools can learn to control motor sailing and motor yachts, and at the end of training - to get the right skipper different categories.
You can find a yacht school with teaching in Russian.
Croatia - is not only a warm and calmAdriatic Sea with a wonderfully clean water, a city with well-preserved architecture, fishing villages, balneological and mud-cure spas, but also the opportunity to go to the Croatian university, after which you can get a diploma that meets European standards.
Photos schools in Croatia