Holidays in Croatia in February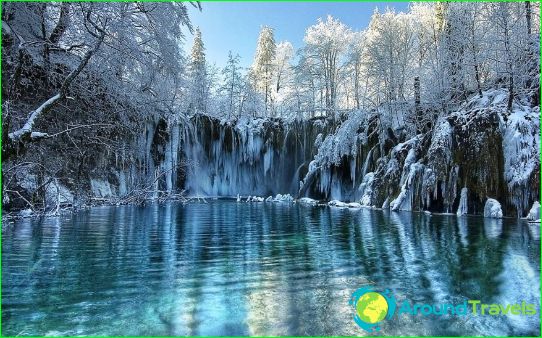 Weather in Croatia in February predictedimpossible, so when planning a tourist trip should suggest different options. With the right approach you can get the most out of your visit to the country.
In continental Croatia can besnowfall in the coastal zone - the frequent rains. It is important to note that in the regions located near the sea and the majestic mountains, the weather is colder. The daily average temperature is + 6C, the night - -1C. You should be prepared for the fact that the coldest city is Zagreb.
Dubrovnik, Split, Hvar island ready to pleasewarm weather. The average daytime temperature is + 10 ... + 13C, night - + 6C. In late February, begin actively warming caused by the approach of spring.
Holidays and festivals in Croatia in February
1. Sporting events occur in February. If you are a fan of sailing, you can visit the appropriate event and get a positive charge.
2. At the Dubrovnik Festival of Wine is held, where you can try different varieties of one of the best spirits.
3. In Samobor held maskenbal, representing one of the best festivals in Croatia. At the festival, people tend to drive away evil spirits from the past year, say goodbye to the winter. Without a doubt, this event reinforces the belief in a bright future. For ten days in Samobor reigns joy and fun. The culmination of the burning becomes a doll Fashnika, which is a symbol of all the troubles and misfortunes. After the death of the doll people continue to have fun, enjoying the beginning of the new year.
4. Every year in Varazdin held the ball, reminiscent of the Viennese. Did you decide to attend this wonderful event?
5. Feast of St. Blaise in Dubrovnik includes a religious procession, a brass band and fireworks. The holiday taken hold many activities, so the organization of cultural activities corresponds to a high level.
The advantages of a tourist trip to Croatia in February
Holidays in Croatia in February, you can enjoyexcursion program, interesting cultural activities. In addition, in February, the price policy differs democratic. Take advantage of a unique chance to get acquainted with Croatia!
Croatia - Sights and cities
Photos holidays in Croatia