Holidays in Croatia in November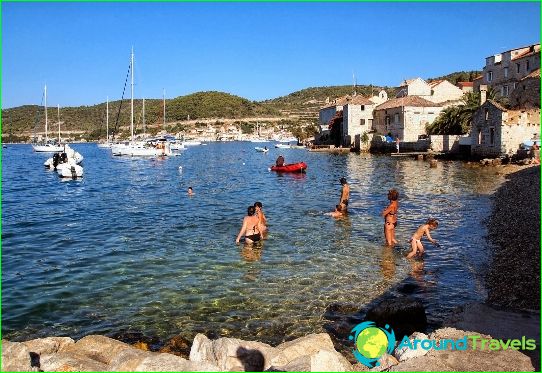 Holidays in Croatia in November is perfect for those looking for the perfect place for a quiet family holiday. Besides the trip in November is much cheaper.
November weather in Croatia can not be consideredvery supportive. The air temperature during the day does not usually exceed 17 degrees Celsius. In the evening the thermometer descends to the level of +4 +10 degrees. But local waters are pretty warm. Not a fan of rainy and cloudy weather, as well as those looking for a good place for a beach holiday, have to give up a trip to Croatia in the autumn.
On the territory of the country often go in autumnrain, and the sky is almost always overcast, often blowing strong cold wind. Due to weather conditions, November is considered to be not the most popular month for a holiday in the country. Instead, buy a tour here becomes much easier it was in November. And the price of tickets is very encouraging.
Very popular among tourists in November it isthe northern part of the country, with its many ski resorts. In connection with the decline of tourist interest in the country most of the hotels and resorts in the closed season. But all this is only a plus to someone who does not like noisy and crowded resorts.
In November you can also notice a significantdecline in prices for services and products in the country. Local attractions, among which it is worth noting a lot of stunning and magnificent castles and ancient monasteries, you can visit comfortably, without the long lines and hassles.
Once you are there, definitely worth a visit such famous beauty like:
1. Ruins of the city of Istria;
2. National parks of Croatia (Plitvice Lakes, Krka, Risnjak);
3. Balneological resort areas on the coast;
4. The Croatian Zagorje, and others.
Each guest country will want to get acquainted with the history of such ancient cities like Split, Zagreb and Dubrovnik.
Preparing for the Christmas holidays in CroatiaIt begins early, so tourists who came here in November, will be able to contemplate the beauty of the local New Year's in the shape of magnificent trees, multi-colored garlands. Walking through the city is particularly remembered for his pre-holiday atmosphere. In addition, the temperature at night is very comfortable and has the same right to such late walks.
As of November has to conduct the famous jazz festival Vip Zagreb Jazz Festival, which is held in Zagreb, as well as many other music festivals and concerts.
Croatia - Sights and cities
Photos holidays in Croatia