Holidays in Croatia in October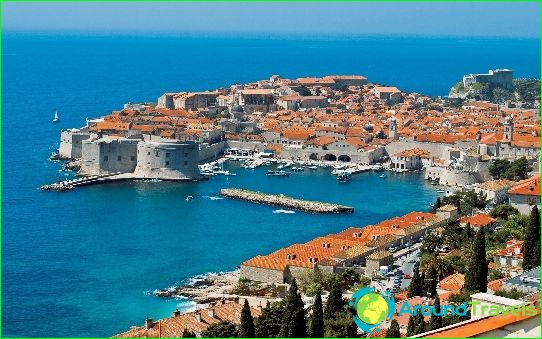 In October, it may be noted a significantcooling, although the weather conditions deteriorate not rapidly but gradually. At the same time it should take into account that the weather depends on the states of the region, since Croatia is located in several climatic zones. Especially strongly noticeable contrasts between the northern and southern regions, valleys and mountainous areas.
In mid-October in the mountain areas fallsfirst snow, which becomes the "foundation" for future ski slopes. It should be noted that the snow falls unevenly. At low altitudes, the snow cover is completely absent. However, the day is already cool, and in the evening light frosts occur.
Outgoing heat can be enjoyed in the northflat part of Croatia. During the day it can be 18 - 20 degrees, and at night - +10 - +11 degrees in the first half of October. After ten numbers temperature readings are reduced by three - four degrees.
The volume of deposits increased substantially. In the capital and in the northern cities can be ten rainy days. In October, the wind may blow strong, so warm clothes handy.
Holidays and festivals in Croatia in October
Holidays in Croatia in October - it is an opportunity to visit the interesting events.
In Zagreb is traditionally held International Film Festival, where you can see the debut work of talented filmmakers from around the world.
Music lovers can visit the International Chamber Music Festival.
Fans of jazz can go to Zagreb Jazz Festival, which is held in Zagreb, as the name suggests.
In Lovran you can visit the festival "Marunada", which is dedicated to chestnuts. Anyone can take part in tastings and enjoy the unusual cooking.
The island of Krk, you can visit the festival dedicated to olives. Locals start to harvest and ready to please people with delicious and unusual dishes.
Prices for tours to Croatia in October
The tourist season has already been successfully completed, sotravelers an opportunity to enjoy an interesting pastime and visit the various festivals, to see the famous sights, reaching significant savings on travel.
Croatia - Sights and cities
Photos holidays in Croatia