Children's camps in Croatia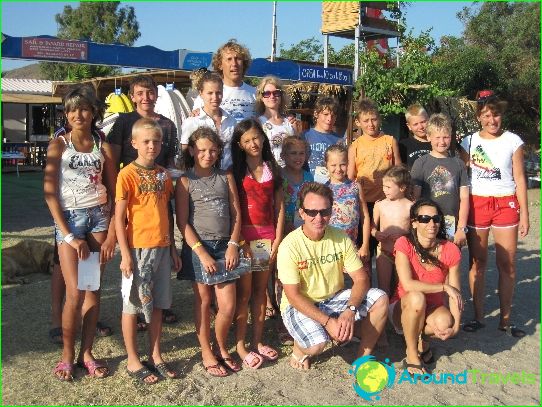 Russian girls and boys arewelcome in Croatian camps. Tourists from Russia have long been chosen by the Croatian resorts. In this country successfully and rapidly developing industry of children's activities. Therefore, the number of camps is very high. Among the most popular Russians have such camps as Eklata, «Kanegra", "Veli Jerzy" and others.
Croatia is famous for its resorts and goodpleasant climatic conditions. Beautiful nature and clean sea - the main advantages of the country. Children's camps in Croatia are available to many Russian children.
General characteristics of the camps
Most summer camps are beginning to work withthe arrival of summer. The first change take at the end of May. Length of stay of the child on holiday is generally 2 weeks. However, the duration of the shift depends on the particular camp. Croatian camps are located on the Adriatic coast, and some of the occupied territories of national parks.
Children's camps in Croatia differdemocratic rules of residence. Too luxurious conditions there. However, this does not mean that children living in barracks. Living conditions are comfortable, but not much else. Many camps offer a better service than the Russian camp. Feeding children going on a "buffet", 3-4 times a day.
For entertainment in each camp are equipped with sports and play areas, shaded courts, computer clubs and others. In the camp are usually shop, a cafe and a medical center.
How to choose a camp in Croatia
To send a child on the coastAdriatic Sea, you can buy a ticket to the tour operator. As a rule, children's groups forms the tourist company. It also provides them with support. The child does not experience difficulties in communication, since it is surrounded by the Russian-speaking peers. But in the rest of Croatia camps not only Russian children, but also children from Italy, Germany, Slovenia, Austria and other countries. Therefore, there is no problem to find good friends from different corners of the globe.
tours price includes a tour incity. If desired, the child can visit other excursions for an additional fee. On the coast, it is recommended to visit the former colony of the Roman Empire - the city of Pula. Attractions are karst cave Baredine, Park Brijuni National Park "Plitvice Lakes".
Photos of children's camps in Croatia