Beverages Croatia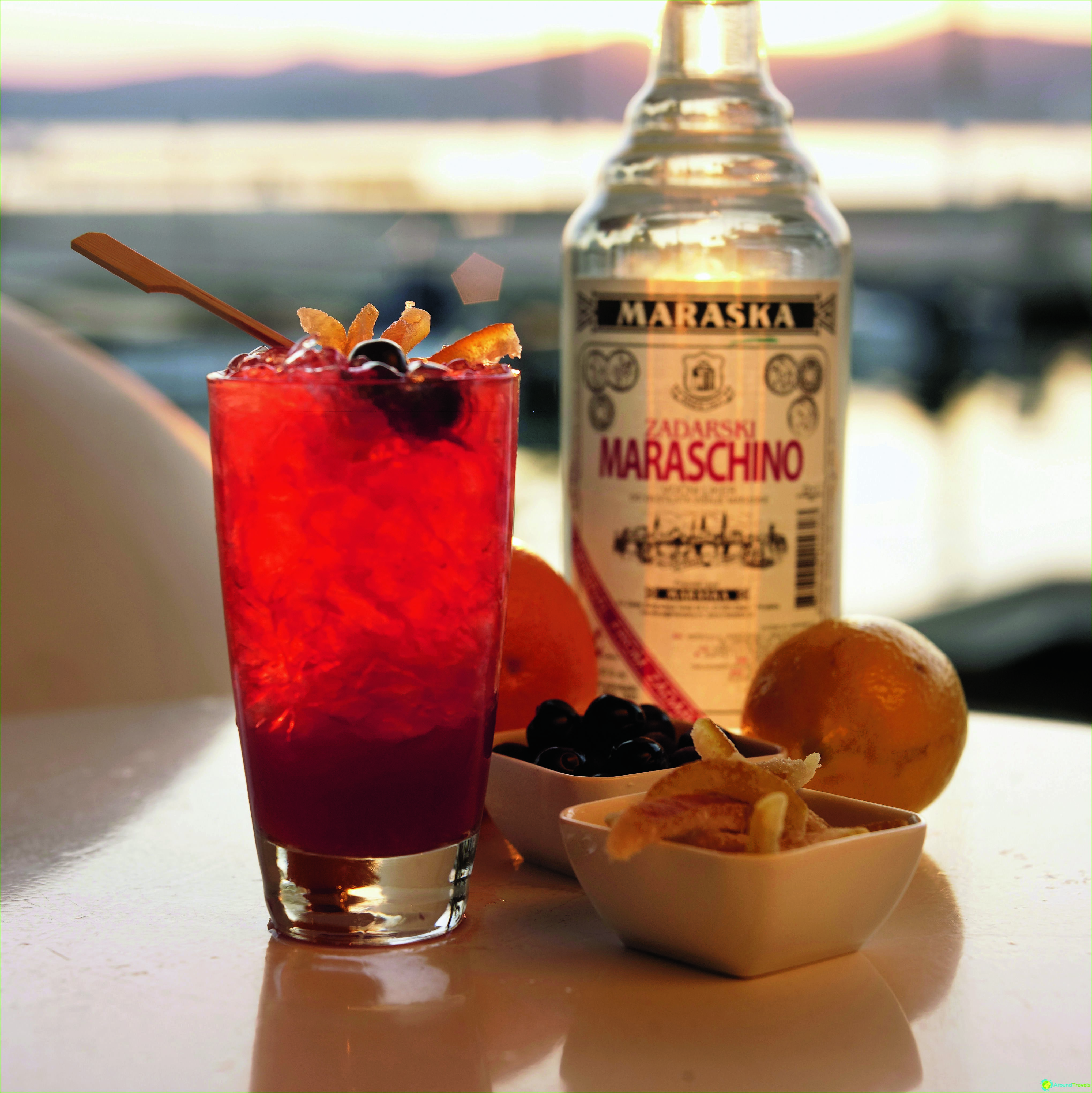 Historians believe that the kitchen and drinkCroatia had a strong influence of the tradition of neighboring countries: Italy, Greece, Hungary and Turkey. One way or another, but as a result of the symbiosis of the geographical world were superb culinary and winemaking tradition flavored famous Croatian hospitality and cordiality.
Alcohol Croatia
For travelers entering CroatianCustoms established norms of import of alcohol in an amount of not more than a liter of hard liquor and no more than two - beer or wine. But common sense tells us that to import alcohol completely illogical, but much more important to find out how much you can take out. Croatia buy alcohol for gifts and souvenirs can be friends without limitation: Nothing to Declare for any reasonable amount. Prices for the most popular brands of alcohol in supermarkets starting from 2 euros for a bottle of quite decent wines and from 4-5 euros - for strong alcohol (data 2014).
The national drink of Croatia
Among the abundance of alcohol Balkancountry for which own vineyards - a source of pride, it stands out liquor, made entirely from other berries. For nearly two hundred years, the national drink of Croatia pleases its fans a unique taste and originality. It is called and maraschino cherry is made from a special grade, which is crushed with stones. This gives a special thin maraschino flavor similar to the flavor of bitter almonds. Maraschino liqueur, dry and colorless, and the process of its manufacture reminiscent of cognac production.
Ground cherry liqueur was made in 1821 inCroatian port of Zadar. Less than ten years it took the author and owner of the beverage production on what to captivate a respectable audience and get monopoly rights to the production of liquor. Today maraschino - an indispensable participant of many cocktails, it is used in the preparation of the best desserts and fruit dishes. In pure form, maraschino little drink, but true connoisseurs do not mind a nip as an aperitif or for a company with a cup of coffee.
Alcoholic Drinks in Croatia
Besides cherry celebrity in Croatia can andI need to taste the young domestic grape wine and brandy, which insist on a medical and aromatic herbs. Alcoholic drinks of Croatia are impressive in its diversity even seasoned gourmets, so gastronomic and wine-tasting tours in the country are gaining new momentum with each passing year.
Photo