Treatment in Croatia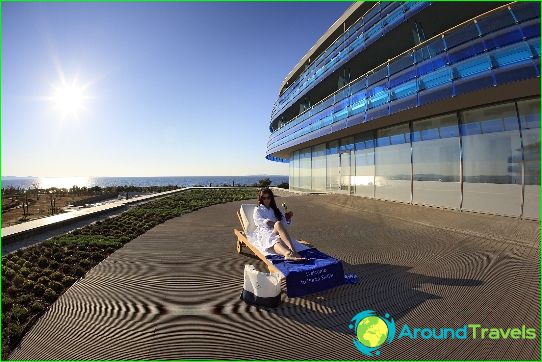 On the tourist map of the world places in Croatiaoccupy a worthy place in the list of beach resorts in Europe. Enjoy the legendary hospitality of the Balkan and Mediterranean cuisine make a summer holiday on the Adriatic Riviera full, enjoyable and wellness. No less travelers prefer and treatment in Croatia, because of its hot springs and other natural wonders can permanently get rid of health problems and add positive and good mood.
important rules
Choosing a resort for treatment in Croatia, betterjust book a tour to a special sanatorium, whose treatment programs are tailored to the specifics of each group of diseases. Croatian resorts have different specializations:
Varaždinske Toplice is famous for hydrogen sulfidemineral waters and mud, helping to rehabilitate after injury or orthopedic surgery. The composition of the local thermal water source regulates blood sugar levels, which greatly facilitates the condition of patients with diabetes.
Bathing in the healing baths resort Stubičke Toplice eliminates the inflammation of the joints of different etiology and helps to relieve the main symptoms of vegetative-vascular dystonia.
Gynecological and andrological diseases in sanatoria Tuheljske Toplice treat swimming in thermal baths and mud applications.
Mud volcanic resort Daruvar - a cure for infertility caused by inflammation, and the foundation of wellness programs.
How to help here?
The trip to the resort and can be treated in Croatiaorder a tour or independently agree on procedures on sites resorts. Experts advise what time you need to spend at the resort for a full treatment, will pick up the optimal program, depending on the stage of the disease and the patient's physical capabilities.
Methods and Achievements
One of the unique treatments in Croatia -program on the basis of Naftalan. This rare grade of oil is able to cure a lot of diseases. Naftalan based drugs relieve problems with the musculoskeletal system, reduce the symptoms of psoriasis, takes the edge off of gynecological inflammation. Ointments and therapeutic irrigation, dressings and applications - the methods of treatment naftalan unique, and he is produced in Europe only in Croatia.
Price issue
The cost of treatment in Croatia are much lower thanresorts in Switzerland or the Czech Republic. Price tours to the resort depends on the placement and duration of the tour, and the chosen treatment program. The use of thermal pools, as a rule, included in the price of rooms at the hotel, as well as "buffet" for breakfast.
Photo