Where to rest in Croatia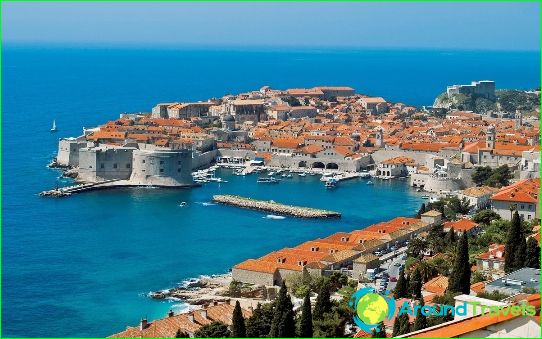 Croatia - a country where you can restrecommend to anyone in terms of special preferences, in terms of financial capability. "Where better to go for a vacation in Croatia?" - The answer to this question can have a variety of options, and each of them is optimal.
Croatia for young people
For those who like active rest, who are not afraidrisk who are not accustomed to leave just bask in the sun, Croatia offers resorts and hotels with tennis courts, equipped places for diving, surfing, scuba diving. Moreover, there are waiting and experienced athletes and beginners, who can train any kind of water sports right at the resort.
It attracts diving? Then we must take the tours in Dalmatia. In Istria excellent opportunities for football fans, volleyball, basketball, table tennis and horse riding. Experienced and novice climbers waiting Reserve Paklenica, where you can climb the slopes of the Velebit mountain range. In short, young people can rest and get beautiful, and do sports for fun.
Croatia for family holiday
Would you like to get measured, relaxing holiday with the kids? And so the tourists can advise place where the best vacation in Croatia. It offers hotels in Porec, Dubrovnik and its surroundings.
For families with children Croatia - the bestAlternatively, particularly if they are still small. Typical Croatian landscape - not just tropical plants. It is, first of all, dense pine forests, so familiar eyes of Russians. The centuries-old pine perfectly protect baby from the sun on the beach. And the sun Croatia is a gentle, that does not create problems to anyone. The climate of the country is surprisingly mild, the air is dry, and the beaches are perfectly equipped for safe bathing the kids.
In Croatia you can relax and teenage children. They are interested in castles, excursions and active sports under the guidance of experienced instructors.
Medical resorts Croatia
Croatia is famous for its balneological andmud-treatment resorts. The bulk of them are located near the Croatian capital - Zagreb. In this small country of 20 mineral springs. Here - the only one in Europe, the so-called field of Naftalan, medicinal oil, which is a unique natural medicine.
Great resorts in the Croatian Zagorje - TuheljskeToplice, Stubičke Toplice. Possible to treat and resorts Vela Luka, Sibenik - it seems that the list of places for the correction of health in Croatia simply endless.
And most importantly - the tourists to choose any kind of holiday in Croatia are guaranteed crystal-clear air, the beautiful Adriatic Sea, fine cuisine and excellent beaches.
Croatia - Sights and cities
Photos holidays in Croatia