How to fly from Punta Cana to Moscow?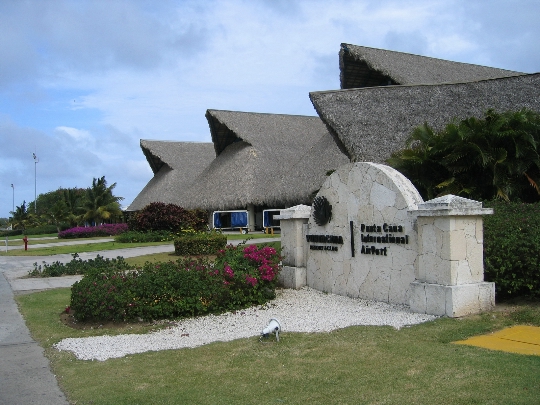 In Punta Cana you managed to "communicate" withexotic animals, reptiles and tropical birds in the Manati Park, see the underwater creatures in Marinariume, to visit the house-museum of Ponce de Leon, admire the beautiful coral reefs and explore caves Taino on dive trips, to visit the factory of cigars "Tabacalera de Garsia", go in flight over the jungle, spend time at the golf club "Corales"? And now you're going to fly to Moscow?
How to fly from Punta Cana to Moscow on a direct flight?
9200 km - the distance Punta Cana from Moscow, that is, It should be prepared for the fact that your air travel will last about 11 hours. For example, on aircraft, "Transaero" you get to the "Vnukovo" in exactly 11 hours.
If you are interested in bargain flightsPunta Cana - Moscow, then go for them in April, October and December (at this time they sold at 32,300 rubles). As for the average price of a ticket, it is 52700 rubles.
Flight Punta Cana - Moscow with transfers
If you want to fly in that directiontransfers, it is likely that you do them in Düsseldorf, New York, London, Miami, Madrid and other cities. If you use the services of "Transaero" and "United Airlines", that their aircraft you fly so far to the house with a change in New York (the way takes 34 hours, including waiting for connections - 21 hours). If you are offered to fly with "Air Berlin" and "Ural Airlines" you make transplant in Munich (in the way you spend 21 hours waiting dock - 7.5 hours), unless with "Air France" - in Paris (the path to the house Takes 25 hours, waiting for the second flight - 8.5 hours), and if a "AirEuropa" - Madrid (homecoming will take 28.5 hours, including waiting for connections - 14.5 hours).
Selection of the airline
From Punta Cana in the Russian capital you will fly onBoeing 767-200, Airbus A 330-300, Boeing 777-300 and other aircraft at the disposal of the following airlines: "Delta Airlines"; "Transaero"; "Iberia"; "Swiss Air"; "EasyJet".
Check-in Punta Cana - Moscowmade at the airport "Punta Cana" (PUJ). Here you will be offered to pass the time in the waiting room, to visit, if necessary, a meeting room, to satisfy your hunger in a cafe or restaurant, access the Internet, make purchases in large shopping centers. As for the children, for they are equipped with room for games.
What to do with themselves on a plane?
While you fly, you are out on the opportunitysleep and have a good think about someone close to you bestow bought in Punta Cana souvenirs in the form of coffee "Santo Domingo", Dominican cigars "Courvoisier" and "Antonio Fuente", rum "Ron Barcelo Imperial", decorations of Larimar and Amber, faceless Limei dolls.
Photo