Traditional cuisine of the Dominican Republic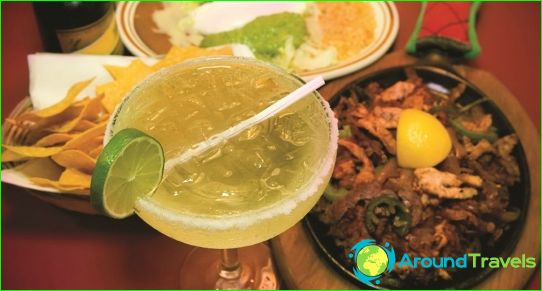 Power in the Dominican Republic is characterized by the fact that local food is quite simple, but at the same time exotic and varied.
Because every city has numerous restaurants and eateries where you can order dishes such as Caribbean and European cuisine, here you will never go hungry.
Food in Dominican Republic
The basis of the Dominican cuisine make vegetables, rice,meat (goat, chicken, pork, beef), beans, seafood (crabs, lobsters, shrimps, octopus, mussels), spices and herbs. The locals have a special love for bananas, so they are prepared them in various ways and mixed with other ingredients.
In the Dominican Republic should try Chicharrones dePolo (pieces of fried chicken), Sancocho (meat stew with vegetables and rice), Asopao de Mariscos (soup, which is based on rice and seafood), La Bandera (dish of fried meat, red beans, white rice, vegetables, and fried bananas ).
In this country, you will be able toeat a variety of fruits - pineapples, mangoes, watermelons, melons, bananas, Pitahaya ( "Eye of the dragon"), passion fruit, guanabanoy, Granadilla, sea grapes, Zapote.
As for desserts, then you will be plenty to choose from - you can order the rice pudding, coconut cookies, cake with fruit filling (such as pineapple), coconut popsicles.
Where to eat in the Dominican Republic? At your service:
restaurants (there is not only fashionable places, but also the ones that are located right on the beach);
cafes, bars and fast-food.
Drinks in Dominican Republic
The most popular drinks are the Dominican coffee, juices, coconut water, local rum (it can be drunk neat or diluted with Coca-Cola or Sprite).
Alcoholic drinks should try the local beer brands such as "Quisqueya", "Senise", "Bohemia", "President".
Own wine produced in the country, but hereyou can try good Chilean wine. It is worth paying attention to the national alcoholic drink - Mama Juana: the 40-degree drink produced on the basis of various herbs and roots.
Gastronomic tour in Dominican Republic
If desired, you can come to the Dominican Republic onFood Festival: in the resort town of Sosua (Puerto Plata province) you will have the opportunity to experience a variety of local cuisine. But in addition to exploring the dishes, you can visit the exhibitions and musical performances, which take place during the festival.
A coffee drinkers can indulge in a trip to the city of Moca, which is home to the world famous coffees (in addition to guided tours, arrange a tasting for you).
Rest in the Dominican Republic - paradise vacation: this wonderful land will give you a wonderful climate, white sand beaches and unusual cuisine, which combines African, European and Creole recipes.
Photos of Dominican Republic national dishes