Taxis in the Dominican Republic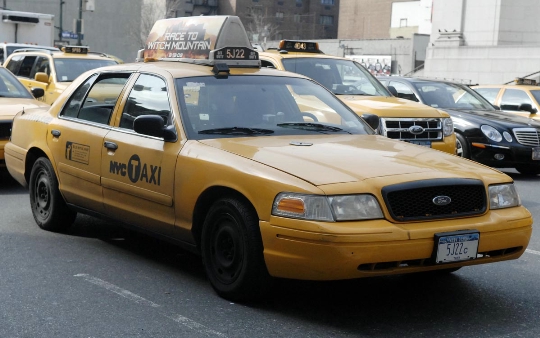 Many tourists who choose as a holidayThe Dominican Republic, is unlikely to reflect on whether there is traffic in the country in general and taxis in particular. They propose to spend almost the entire vacation lounging on the beach under the warm rays of the sun. Upon arrival, they were surprised to note the good level of development of transport infrastructure. A taxi in the Dominican Republic is practically the only way to move tourists, except exotic trips to "Moto-Concho" - a motorcycle, it turns out the same taxi, or taxi, used mainly for sightseeing.
Dominican features
Major roads in the country are keptrelatively good condition, the provincial in this respect much worse. In addition, the temperament and emotion affect the local drivers driving style and behavior.
Local chase at high speeds, forgettingrules of decency on the road, overtake, perform stringent rebuild, gestures, and not signals indicating turns. Many firms, Dominican and international, offer rent a car. But given a free treatment with colleagues around the track, tourist, if necessary, it is best to use a taxi.
Dominican taxi
Extension in cost between the shuttle and the usualtaxi in the Dominican Republic is huge. Taxis are too expensive, it is noted by all tourists, regardless of financial capabilities. Although the drivers themselves say that the official rates, but because petrol is expensive - and the trip much devastate tourist purse.
For travel on a motorcycle taxi to pay from 20 to 100RD $ (most impudent), a shuttle bus will take from 20 to 60 the RD $, and the money should be given to the conductor, and in his absence, to pay directly to the driver. Official stops as if there is no passenger may be asked at any place to plant it.
A trip on the same taxi will costmore expensive, for example, travel in the city of Santo Domingo in the average cost of 200 RD $. The largest amount given to tourists who come to Punta Cana airport. As newcomers, guests are not oriented in the prices, taxi drivers may indicate fabulous sums. However, smart tourists and immediately begin to bargain down the price, often seeking to reduce its third part.
Telephones to call a taxi to be found at the airportor hotels, and by calling + 1-829-619-55-89, can be reached by Russian taxi driver who not only quickly take you to the place, but also hold a "short course of a young Dominican tourist".
Photos Taxi in the Dominican Republic