Tours in La Romana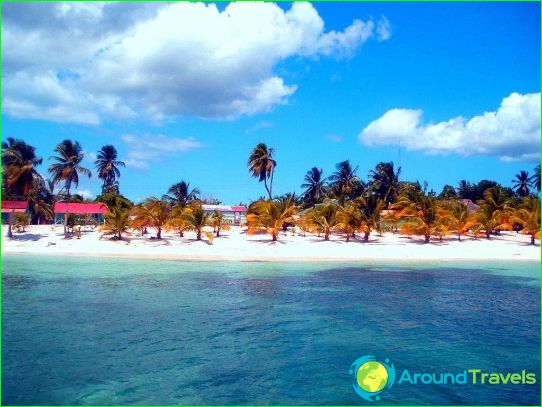 One of the largest pearl in the necklace of the Caribbeanresorts - this is La Romana. City in the Dominican Republic, which takes tens of thousands each year who want to relax in comfort on the beautiful beaches of the world, is considered a resort of world importance. For the Russian traveler tours in La Romana - a fascinating trip to the very blue and warm sea, where white sand and green palm trees perfectly frame the turquoise expanse, and each cocktail exudes Creole hearts heat and causes the whole body to move to the rhythm of merengue inimitable.
History and geography
La Romana is spread in the south-east coastHispaniola, where he placed the Dominican Republic. This resort is a fairly large city with a well-developed tourist infrastructure, clean, well-kept beaches and a whole range of outdoors activities, including - a fascinating diving and spearfishing.
Historical upheavals country reeling upuntil the end of the twentieth century, when the political situation has stabilized and the Dominican Republic began to actively develop tourism on its coast. It then began to rise resort hotels in La Romana, turned into a giant hotel complex.
Briefly about the importance
Direct flights from the Russian capital takes the Punta Cana International airport and less than an hour you can reach the La Romana.
The climate of the resort provides a tour participants toLa Roman ideal weather throughout the calendar year. In summer and winter, the water is heated to 27, and the air - up to 30 degrees. The rainy season lasts from May to November, but rainfall characteristic of the dark time of day, and so sunbathing is not overshadowed by anything. The "high" dry season the prices for services, and hotels may be slightly increased, and recreation fans in the Caribbean are differences to arrive at a "low" season and significantly save.
The beaches at the resort owned hotels, but each member of the tour in La Romana can find a piece of wild coast, to enjoy solitude.
The criminal situation in the country allowsrest without fear, but being away from the city or from the hotel, you should be attentive to the personal belongings and if possible not to leave them unattended.
For fans of active recreation tours in La Romana- It is an opportunity to enjoy diving and horse riding, fishing and underwater hunting. All services can be ordered directly in the hotel or on the beach, many tourist offices.
Photo