What to take to the Dominican Republic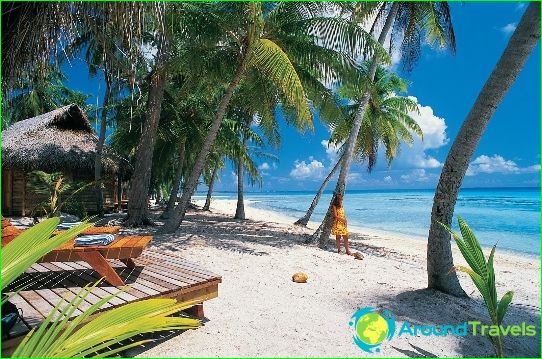 If you are going to rest in the Dominican Republic, thecertainly you think about the necessary set of things that you're lucky with him. In this country, clothing and footwear is expensive, and a good shopping center there are not very many. Therefore, pre-think over what to take to the Dominican Republic for a comfortable stay.
What clothes and shoes need
The choice of clothing depends on the region youYou want to visit. In the highlands, you will need warm clothing. As the distance from the climate becomes warmer than the mountains. In this case, only the useful things easy. Bring clothing that does not require ironing. Many hotels in the country often have problems with electricity. You will need the things of light and natural materials (T-shirts, shorts), Panama, windbreaker in case of bad weather. A lot of clothes do not need to take, since in practice most of the things left lying in the bag. For a holiday in the Dominican Republic is useful to you clothing that does not hinder movement and provides good ventilation. In it you will suffer intense heat easily. From shoes need sandals without heels or sandals - for hiking, as well as shoes designed for the hotel.
Documents required for travel
Visa to Dominican citizens of Russia is required. You will need a tourist card, which is issued at the border. For tourist card, you must provide the documents:
passport and photocopy;
proof of solvency (the rate of $ 1,000 per person);
color photos - 6 pieces;
for children - birth certificate;
marriage certificate, if any.
As for money, it is best to take cash. Advance to exchange them for small bills. In the Dominican Republic the ATM network is poorly developed.
Necessary medicines
Take the road antipyretic and analgesic. In the Dominican Republic such funds are sold by prescription. Abrupt climate change has a negative impact on human health. So many tourists immediately after arrival experiencing cold symptoms. Also, put a first aid kit antibiotics, eye drops and medication for stomach upset. It is useful as a bandage, ointment from bruises, iodine or hydrogen peroxide. Be sure to take protective agent that prevents sunburn.
Things for a beach holiday
The tourists should be clothes for swimming: trunks or a swimsuit. Women are better to take with them not only open, but also closed swimsuit. It is needed for the first days of rest, to protect the body from the burning sun. Do not forget to light a beach bag, swimming goggles, slates for the visit to the beach, sunglasses. If you stay with the child, then he will need a rubber ring or a swimming vest. In the Dominican Republic things are expensive.
Photos essentials