Airports Haiti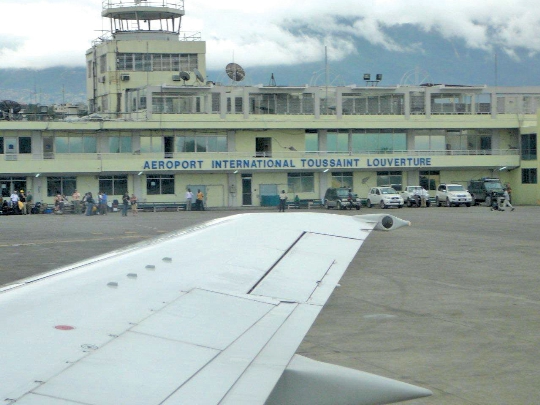 A dozen Haitian airports takeaircraft and international flights and regional aircraft, which serves almost complete absence of roads in the country the only way of communication between its remote areas. No direct flights between Moscow and Haiti there, but to get to Port-au-Prince, the capital can be with transfers in Havana, Montreal, Miami, Atlanta, Panama City or in the Caribbean islands of Aruba and Curacao. In any case, the time in flight excluding connections is not less than 14 hours.
The international airport of Haiti
The international status is assigned only to two airthe gate of the country. Cities, which are the international airports of Haiti is Port-au-Prince and Cap-Haitien. The rest serve only domestic flights, and take small planes.
metropolitan area
Airport in the capital, and called Toussaint Louverturehis story begins in the 40s of the last century, when Bowen Field was built a runway for the needs of military and civil aviation. Last reconstruction of the terminal and the field was made in 2012 after the devastating 2010 earthquake.
Storey terminal Haitian capital's airportIt can not boast particularly modern infrastructure, but during the voyage waiting here for a snack in the café, currency exchange, and buy souvenirs in the duty-free shops located on the second floor. The gate and reception are located on the ground.
Transfer from the airport to the capital operate buses or taxis route N1, whose car park is located next to the terminal.
Tourism in Haiti - not too popular destination, but you can see the side of the famous airline in the Western Hemisphere at the airfield:
Air Canada performs regular flights to Montreal.
Aero Carribean flies to Santiago de Cuba.
American Airlines joins Haiti airport to New York and Miami.
Copa Airlines takes passengers to Panama.
Delta Air Lines from Atlanta arrives.
Some small airlines providing international air service to Haiti with other countries of the Caribbean region.
From colonial times
City where the second internationalHaiti's airport, once known as the Paris of the Antilles. Luxury colonial building Cap-Haïtien and today admire those who descends the stairs in the air ports of the country.
The airport is named after Hugo Chavez and connectsCap-Haitien with the US, the UK overseas territory of the Turks and Caicos Islands and Haiti capital Port-au-Prince. The international airport of Hugo Chavez flying Air Turks and Caicous, American Airlines, IBC Airways and the company Salsa d'Haiti.
Spare airports
To get to the remotest corners of the country may be on thethe wings of the local aviation. Airports Haiti, Jacmel, Jeremie, Les Cayes, Port-de-Paix, Belladère, Hinche and pinyon used by missionaries, doctors and humanitarian workers assisting a country in one of the last places in the world for the welfare of its residents.
Photo