Coat of arms of Luxembourg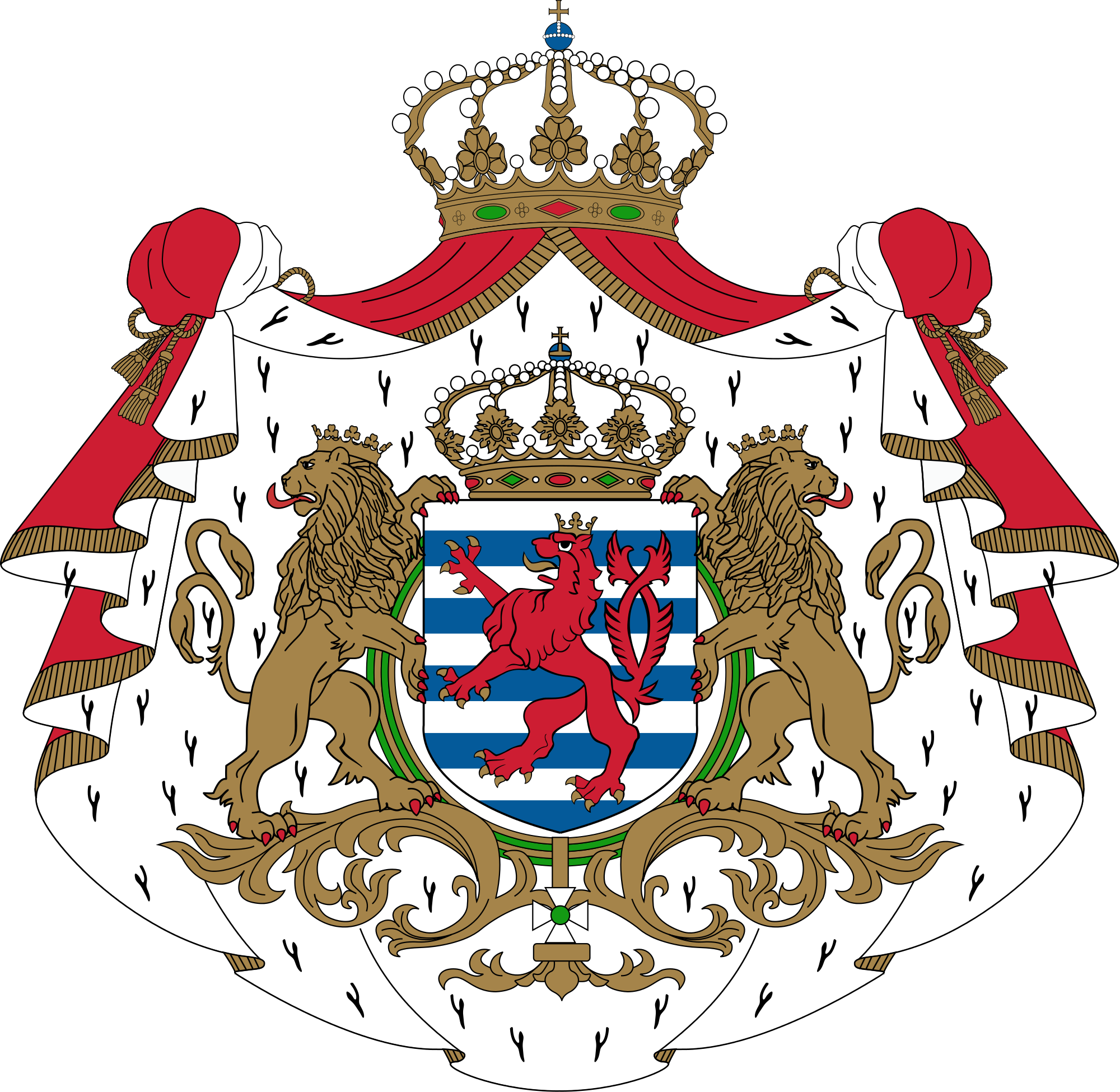 This emblem appeared in the Middle Ages and isderived from the coat of arms of the Duchy of Limburg. Coat of arms of Luxembourg has a long and interesting history, because it is the state - one of the few kingdoms, duchies in the world. Officially, the modern version of the coat of arms was approved in 1972
The earliest history of the coat of arms
The coat of arms is associated with a number of historical facts and events that determine the development of the ancient duchy. Here are some important historical emphases:
The first mention of it - it's the 13th century. Already in the family coat of arms Valrama III of Limburg has a lion with a double tail.
Tailed Eagle also rises from the depths of the XIII century. Its appearance is due to the vows daughter of Count Henry the Blind and Valrama III.
Coat remained virtually unchanged all theirhistory of existence despite the fact that the Luxembourg ruled by members of other dynasties. The coat of arms also changed the number of ways: There was a time when they were fourteen, and it was - four.
The coat of arms is also changed and the lion. First it was red and without weapons. Sometimes he had a tail, and sometimes was without a crown.
Description of the coat of arms
He is a shield with ten horizontalstripes of blue and silver. It depicts a red lion with two tails and a crown. Leo has a golden tongue. Crowned lion crown of the Grand Duke.
The emblem has Supporters. These are the two golden lion with a crown. Lions have red tongues, but their faces turned away from the board. The shield surrounds the tape having the sign of the Order of the Oak Crown. The whole composition is placed on a holistic robe and crowned with the crown of the Grand Duke. In addition, the applied medium and small coat of arms. Middle coat of arms - a shield with supporters, without tape. Small coat of arms - a coat of arms with a crown.
What are the main figures of the emblem
Supporters - two heraldic lioncrown on his head. They are painted in heraldic golden color, it is set on the golden pedestal. This - the main heraldic symbols. The lower part of the coat of arms shield girded yellow-green ribbon. It is supplemented by the Order of the Oak wreath. This award is the highest state award in Luxembourg.
Leo - is the power of the royal authority, enshrined in theConstitution of the country. It is also a stylized image of bravery and courage. Crown emblem symbolizes the strength and firmness of the royal power, as well as the very dynasty Duke.
Photo