Education in Luxembourg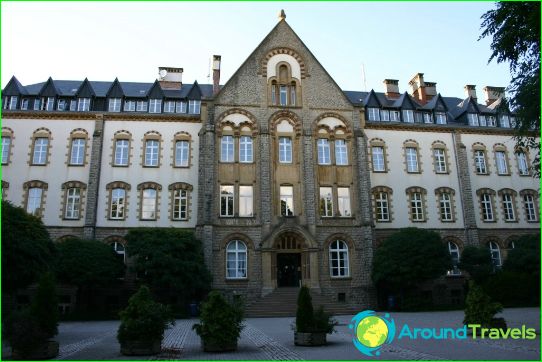 Study abroad is a justifiable investment in your future. Many prefer learning in Europe: so why not go for the high-quality knowledge in Luxembourg ?!
Getting an education in Luxembourg has the following advantages:
Ability to learn at undergraduate, master's and doctoral programs;
The ability to be trained in several languages ​​(German, English, French);
Reasonable tuition fees (this also applies to receiving MBA education);
Russian students are entitled to a scholarship (in case of good performance).
Higher education in Luxembourg
In higher education classes Luxembourgconducted mainly in French, but you can do and where English - the main language of instruction. But in any case, it is desirable to hold multiple languages.
Those who wish to enroll in prestigious universities, it should belook at the University of Luxembourg University Centre of Arts and Sciences, the Higher Institute of Technology Luxembourg, the Higher Institute of Pedagogical Studies. In Luxembourg, it is possible to study at the American University branch, for example, in the Sacred Heart University: here you can be trained in the IBA program.
The University of Luxembourg can learneconomics, law, finance, technology and communications. It offers students - undergraduate, masters and doctoral programs. Thus, at the Institute works department, offering training in the master's program in law and European law.
Enrolled in the Higher Institute of Technology in Luxembourg, it is possible to get a diploma of technical education with qualification "Industrial Engineer".
Those who wish to become teachers should pay attention to the Higher Institute of Pedagogical Studies - 4 years of training graduates are awarded Certificat d'Etudes Pedagogiques.
In Luxembourg, there is a possibility to take advantage of the educational program a short course on the study of computer science and management. Training takes 2 years.
Working while studying
Foreign students can work, but only on vacation or for 40 hours per month, and only after receiving a work permit (work permit).
Having a diploma from University of Luxembourg, you can easily find a job or pursue further studies in any country in the world.
Photos schools in Luxembourg