Kitchen Luxembourg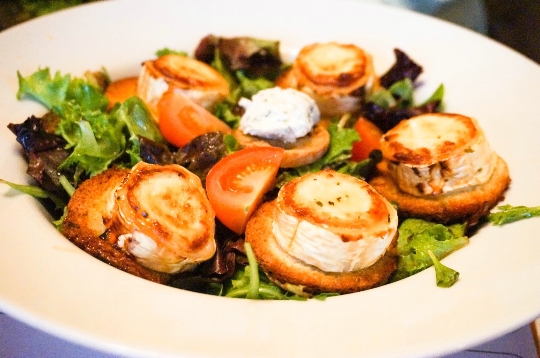 Cuisine of Luxembourg has absorbed elements of French, Belgian and German culinary traditions. In addition, the Luxembourg cooking recipes have survived, came from the depths of centuries.
National cuisine of Luxembourg
In Luxembourg, a positive attitude to meatdishes, especially "Judd mat gaardbonen" - smoked pork with sour cream (dish served with beans and potatoes). In addition to this dish in the country are preparing black pudding, jellied pig ears and suckling pig, veal brains with heart or cabbage garnish. As for the fish dishes, they are prepared in the oven or on the grill trout, perch, pike and other fish species, feeding them vegetables and sweet and sour sauce. During the meal on the table usually exhibit a variety of marinades, herbs and local cheese. Sweet tooth in Luxembourg offered to eat pies with open nachinkoyv as fruit, jam, jam, chocolate paste.
Popular dishes Luxembourgian cuisine:
soup with bull tails;
roast rabbit in Luxembourgish;
liver dumplings with sauerkraut;
vegetables with boiled beef tongue and seasonings;
gnocchi Veal liver with boiled potatoes and sauerkraut.
Where to try the national cuisine?
When compared with other European countries,food restaurants in Luxembourg will cost travelers more expensive. Ordering in a restaurant meat dish can be expected, as a rule, to file with it a vegetable side dish or vegetable frying (widely used potatoes, beets and radishes).
To stave off hunger in Luxembourg you can lookin the restaurant "Le Stubli" - here visitors are served traditional Luxembourg dishes (regardless of the time of year you popotchuyut meat dishes, including one of the most expensive delicacies - bird guts, and in the summer - dishes of fish and crayfish). Another institution that deserves attention - "Mousel Cantine" (specializing in Luxembourg cuisine, the restaurant offers meat dishes and enjoy their drink excellent beer).
Cooking classes in Luxembourg
In Luxembourg, there is a professional associationcooks, with the filing of which are organized cooking classes for those who want to get acquainted with the Luxembourg cuisine. If you are interested in tasting local wine, you will be offered a ride on the Valley wines, visit the wine cellars and small restaurants.
A visit can be scheduled to Luxembourgholding beer festival (September) and Shyuberfoyer Fair (August-September), during which visitors have the opportunity to drink and eat, eat traditional waffle with strawberries and cream, a ride on the local attractions.
Photo