Education in Mexico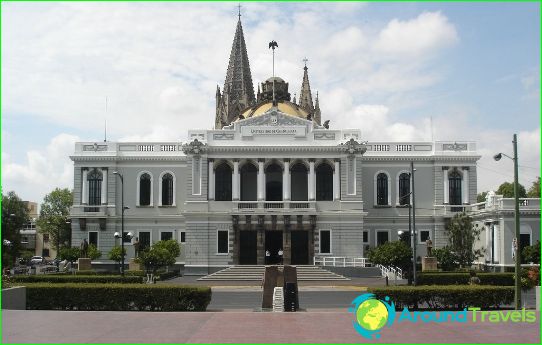 Mexico - hospitable country, where the Indians livedMayans and Aztecs, as well, there was tequila and burritos ... Mexico warmly refers to tourists and students from abroad who come to pursue higher education or to learn Spanish.
What advantages does education in Mexico?
Low cost of training;
The presence of research centers, where each student will be able to realize themselves in the science;
Mexican university diploma - international diploma;
The opportunity to study in Spanish and English;
The ability to unlearn a few years in the Mexican university, then transfer to a university in another country.
Higher education in Mexico
To obtain a college degree is necessarystudy at university or college (between these institutions there are no special differences in Mexico). After 3 years of study at the university and graduation, students receive a licentiate degree (bachelor). To obtain a master's degree is necessary to punish another 1-2 years and spend a certain scientific research. And to get a degree of Doctor of Science, it is necessary to conduct a more sophisticated scientific research, to reflect this in the thesis, which will subsequently be protected (on average takes a few years of training).
To enroll in a Mexican university need to graduate from high school, pass the IELTS-test (5.5 points) and entrance exam.
Those who wish to study at a prestigious institution of higher education, it is necessary to look at the National Autonomous University of Mexico (UNAM).
Language centers
Mexico offers excellent opportunities for the development of the Spanish language (reinforcement of knowledge produced on the basis of communication with native speakers).
Language centers offer a variety of programstraining aimed at any age group: you can use standard (providing basic knowledge of the Spanish language), intense (foreigners learn the basics of communication) and individual (here will help you prepare for entrance to university and to pass international tests) courses.
In addition to training, language school helps students find housing or arrange them to live in a Mexican family.
Excellent language schools can be found in the cities of Cuernavaca, Oaxaca, San Miguel de Allende, Guanajuato.
Working while studying
If desired, students can work while studying for 3-4 hours a day.
Educated in Mexico, you can be sure that you can easily find yourself a well-paid job (employers are positive about Mexican universities graduates).
Photos schools in Mexico