Holidays in Mexico in October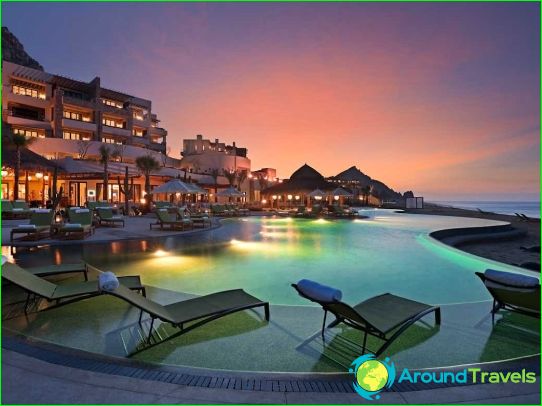 October - is the last month for whichfall rains. On the coast, can still be tropical storms, but they already have a lower power and are unable to cause serious trouble. Despite this, the rainy days is still a lot. Temperature in October in Mexico is from +20 to +28 degrees.
Holidays and festivals in Mexico in October
Holidays in Mexico in October - is not only a unique opportunity to enjoy a rich excursion program, but also a chance to visit the grand event.
In the second half of October in the Mexican cityZapopan held Festival of Ibero-American culture, which is dedicated to the heritage of Mexico, Cuba, Peru, Brazil, Chile, Haiti. Ibero-American Week is timed to the holiday in honor of the anniversary of the arrival of Christopher Columbus to America. The festival program allows everybody to learn the features of gastronomy, arts and traditions of each country that is a party to.
For most of October in MexicoGuanajuato, which is located in the central part, is traditionally held International Cervantino Culture Festival. Each year the festival involved a few dozen countries. Hundreds of activities are available for residents and tourists in Mexico, which will be held in the city's theaters and concert halls. Performances are organized in parks and on city streets, in underground tunnels. Cervantino The program includes music, dance, theater, literary evenings, art. Everyone is welcome to visit the exhibition, which presents the best handicrafts and other interesting displays. Festival guests can enjoy film screenings, discussions and seminars, try a variety of Mexican dishes.
You want to go to Mexico in October? This desire is understandable, because the possibility of long walks and rich excursion programs, various leisure is unique. Visit Mexico in October in order to fully appreciate all the hanging opportunities. However, for the journey was successful, in advance, plan it!
Photos vacation in Mexico