Holidays in Seychelles in March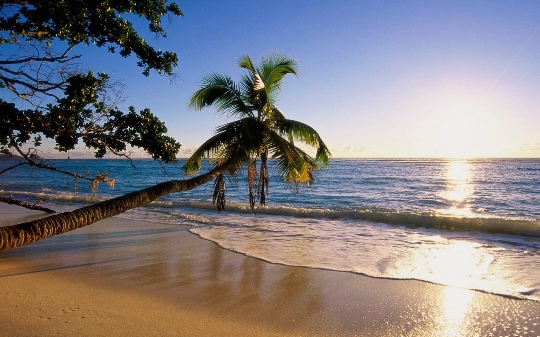 During March, the rainy season starts to go onno, but the heat and humidity continue to be high, because it is almost all the time characteristic of the tropics. At any time it can start to rain, which will soon be over, but at the same time to bring respite from the heat. At the end of the long rainy season the vegetation of Seychelles is ready to surprise pomp and unusual shade of green.
In March, a change in the direction of the trade windsto the northwest, characterized by humidity, in the south-east, which is characterized by dryness. The transition period, which affects the March and April, lets take a break from the exhausting heat and heavy rains. It is important to note that in March can fall about 234 mm. precipitation represented by sharp showers of small duration. The relative humidity is 75%. The air temperature in the Seychelles in March is + 25 ... 30C.
Holidays and festivals in the Seychelles in March
You want a special way to spend time? In this case, you should know that in the Seychelles in March decided to hold two festivals.
In the middle of the month falls festival «FeteFrancophonie ", which is organized by the Ministry of Youth, Sports and Culture. The event includes film screenings, demonstrations of craft artisans, various exhibitions. Each guest gets a unique opportunity to enjoy the culture and shopping.
International Carnival in the SeychellesIt is a great event, because it involves many countries of the world. Carnival is held in Victoria and can demonstrate the uniqueness and diversity of local traditions. For tourists organized marches, concerts, involving dance and music groups. In addition, on the day of the carnival in all the hotels and cafés you can try exotic dishes. Without doubt, the pastime is really interesting and rich.
Holidays in Seychelles in March is able to givea lot of pleasant impressions, if you are able to visit the local festivals. Take advantage of a unique opportunity to enjoy a vacation, beautiful nature and a beach holiday, the opening of the amazing faces of exotic culture!
Photos vacation in Seychelles